How to Enable Notification Lights on the Nexus 5X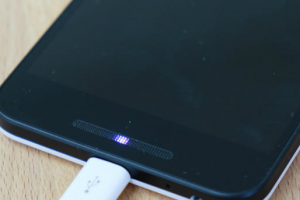 As many people know already, Google unveiled its highly anticipated Nexus 5 reboot earlier this month. The new Nexus 5X is a true powerhouse of a smartphone, featuring a 5.2-inch capacitive touchscreen display, quad-core Snapdragon 808 processor, 2GB of random accessory memory, 16/32GB of internal storage, a 12.3-megapixel primary camera with LED flash, and a 5-megapixel secondary camera.
Like previous Nexus handsets, the Nexus 5X also features some new features, one of which is notification lights. If you look closely at the bottom of the device (directly above the micro USB port), you'll notice there's a small RGB light.
This light is designed to notify the user when he or she receives an email, text message, system update prompt, etc. Rather than unlocking and checking your Nexus 5X every ten minutes, for instance, you can simply look to see if the RGB notification light is blinking. If it is, you have new notifications. If it's not, you don't.
By default, however, the Nexus 5X's notification light is disabled. This has left many users scratching their heads in an attempt to enable it. Thankfully, there's a quick and easy way to enable the Nexus 5X's notification light, which we're going to reveal in this blog post.
To enable the notification light, fire up your Nexus 5X and access Settings > Sound & Notifications > and turn the option for "Pulse Notification Light" into the on position. Sorry if you were expecting more, but that's all it takes to enable notification light on the Nexus 5X!
With this feature enabled, your Nexus 5X will blink near the Micro USB port each time you receive a pending notification. To stop the light from blinking, you must unlock your handset and clear the new notification. If you wish to disable this feature, go back into the Settings > Sound & Notifications > and toggle the "Pulse Notification Light" option back to the off position.
You might be wondering whether or not there's an option to customize the Nexus 5X's notification light. According to the folks at Cnet, Android 6.0 Marshmallow does not have any built-in option for customizing the notification light. However, there are some apps like Light Flow which offer this functionality. Light Flow allows users to customize the color, pulse and frequency of their handsets' notification lights.
Keep in mind that leaving notification light enabled on the Nexus 5X may reduce its battery life. If you typically receive dozens of notifications per day, the constant RGB blinking will drain your handset's battery. It's unclear exactly how much power the notification light uses, but the fact remains that it will drain your battery faster. Using an app like Light Flow will give you greater control over the notification light, potentially making it more efficient.
Were you able to activate the notification lights using this method? Let us know in the comments section below!
Summary
Article Name
How to Enable Notification Lights on the Nexus 5X
Description
The new Nexus 5X has a nifty little featured called a notification light to alert you when new messages, emails and other alerts come in without you having to unlock your phone.
Author