Some Nexus 5X Users Reporting Yellow Screen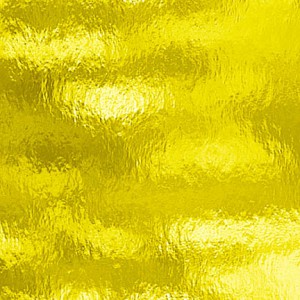 Google launched its highly anticipated Nexus 5X smartphone last month alongside a more expensive, premium Nexus 6P. While the Nexus 5X certainly has some jaw-dropping specs — a Snapdragon 808 processor, 12.3-megapixel primary camera, fingerprint scanner and more — some users have recently complained about the display turning yellow.
Reports of the yellow-tinted Nexus 5X first appeared on the social media forum Reddit, in which user yammm3rs compared the display as being "very yellow" when compared to the original Nexus 5. Granted, this isn't a critical issue that's going to affect the function of the handset, but it's still something that needs to be addressed. After all, no one wants to use a smartphone with an ugly yellow tint — at least I wouldn't.
Of course, problems are to be expected during any major smartphone launch, and the Nexus 5X is no exception. Other Nexus handsets and even tablets launched by Google have also experienced their fair share of problems, some of which includes unnatural battery drain and dropped cell/WiFi connectivity. The good news is that most problems such as these are minor and fixed relatively soon after they are discovered. The bad news, however, is that it may take a bit longer for Google to address the Nexus 5X's yellow screen.
The yellow screen has been reported by hundreds of users, so it's a relatively large and widespread problem affecting the Nexus 5X. Google has already been notified of the issue, although they've yet to issue an official response. In the meantime, you'll have to conduct your own research to try and find an answer.
The most plausible reason why the Nexus 5X is having a yellow display is because of some hardware malfunction. This has prompted many users to send in their Nexus 5X to Google for a replacement. As noted by user in the Reddit thread, however, even the replacements are suffering from the yellow screen.
"Soooooooo, I got my 2nd unit. Aannnnnnnd it's even yellower. Took it out of the box, turned it on, skipped setup, set display to max brightness ; it's seriously 3X yellower than the one I got first," wrote one Reddit user.
This begs the question: what should you do if your Nexus 5X is suffering from a yellow screen? I know this is easier said than done, but try not to panic. Because users are reporting the problem in replacement units, the yellow screen could be attributed to the Android operating system or some other piece of software within the device. In this case, Google may be able to issue a fix over the air (OTA), without requiring users to send their units in for repair.
Have you experienced a yellow screen with your Nexus 5X? Let us know in the comments section below!
Summary
Article Name
Some Nexus 5X Users Reporting Yellow Screen
Description
No, it's not the yellow screen of death, but many Nexus 5X users are reporting a very yellow screen. When they send it in to be replaced, some are reporting no improvement.
Author