How to Conserve Power on the Nexus 5X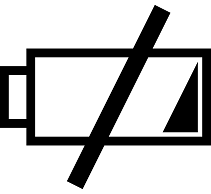 Google has officially launched its Nexus 5X smartphone. If you are searching for a fast, versatile handset that delivers the purest Android experience possible, the Nexus 5X is right for you. Powered by a quad-core Qualcomm processor, 2GB of random access memory (RAM), a 12.3-megapixel primary camera, and Android 6.0 Marshmallow, it's one of the top smartphones on the market. But like all mobile devices, it has a limited battery life before it must be recharged.
How much usage can you expect to get out of the Nexus 5X on a single charge? Benchmarks vary depending on who is performing them and the settings under which those tests take place. With that said, the folks at PhoneArena conducted their own internal benchmarks with several different smartphones, the Nexus 5X included, to see which one came out on top. According to the report, Google's latest smartphone was able to deliver 6.25 hours of "regular use" on a single charge, putting it on par with the HTC One (M9).
The good news is that you can prolong the battery life of your Nexus 5X by following some simple steps. For starters, you should enable Android's battery saving mode. Doing so will limit vibrations, location services, and certain background data (note: you won't be able to access or use Google Maps Navigation in battery saving mode). From the Settings menu, touch Battery > Menu > Battery Saver > and toggle the switch at the top to the On position. You can disable this feature by repeating the steps and toggling the switch to the Off position. Battery saving mode will automatically disable, however, when your Nexus 5X is being charged.
Of course, you can also squeeze some extra battery life out of your Nexus 5X by using the new Android Marshmallow feature called Doze. Originally unveiled during the Nexus 5X's announcement, Doze is a new feature that places the phone into sleep mode when idle, which subsequently means it won't use nearly as much energy. The great thing about Doze is that it's built into the Marshmallow infrastructure. There are no on/off buttons to toggle. From the moment you first receive your Nexus 5X, Doze will be enabled.
In order for Doze to work, however, your Nexus 5X must be sitting still, disconnected from a charger, and have the screen off. If you are moving it around, the motion sensors will detect this action and prevent Doze from enabling. So, how much additional battery life can you expect to get with the Nexus 5X's new Doze feature? Some sources are saying the Nexus 5X can run for over 500 hours in standby mode with Doze enabled. Results may vary, however, depending on your setting and specifications, but regardless this is a helpful feature for stretching a little more juice out of your Nexus 5X battery.
Have any other power-saving tips or tricks that you would like to share with our readers? Let us know in the comments section below!
Summary
Article Name
How to Conserve Power on the Nexus 5X
Description
The Nexus 5X offers quite a few nice features, including some ways to conserve battery power - read on to learn how.
Author