Google Nexus 5X vs Xiaomi Mi 4c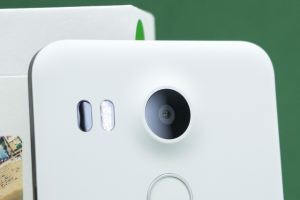 The Nexus 5X and Xiaomi Mi 4c are arguably two of the hottest mid-range smartphones on the market. While there are certainly other handsets with better specs available, these two devices cater towards the budget-conscious consumer demographic. Both the Nexus 5X and Xiaomi Mi 4c have similar specs and a similar price tag, so which one comes out on top as the winner? Let's take a closer look at these two handsets…
Processor
The Nexus 5X and Xiaomi Mi 4c are powered by the same Qualcomm Snapdragon 808 processor with 1.44 GHz Cortex-A53 cores and two 1.82 GHz Cortex-A57. This is one of the newest quad-core processors on the market and has been shown to perform incredibly well in early benchmark tests.
Internal Storage
Another characteristic shared by the Nexus 5X and Xiaomi Mi 4c is internal storage capacity. Both handsets are available in two separate models: a 16GB and 32GB model. This isn't exactly a ton of storage considering that other smartphones offer up to 128GB of internal storage, but it should still be more than enough for the average user.
Random Access Memory
In terms of random access memory (RAM), the Xiaomi Mi 4c features 2GB RAM for the 16GB model and 3GB for the 32GB model. The Nexus 5X, on the other hand, only features 2GB, regardless of whether it's the 16GB or 32GB model. Some users may turn their heads at the thought of using a smartphone with just 2GB, but Android 6.0 Marshmallow makes up for the difference.
Camera
The Nexus 5X sports a 13.2-megapixel primary camera with LED flash, whereas the Xiaomi Mi 4c has a slightly smaller 13-megapixel primary camera. Both handsets also have a 5-megapixel rear-mounted "selfie" camera.
Display Size
Both the Nexus 5X and Xiaomi Mi 4c feature a very similar design. The Nexus 5X has a 5.2-inch display, and the Xiaomi Mi 4c has a 5-inch display. If you are wanting a larger display, it's probably best to stick with the Nexus 5X. Alternatively, you can choose the Nexus 6P, which features an even larger 5.7-inch display.
Operating System
Both handsets will run Google's Android 6.0 Marshmallow operating system.
Which One Should I Choose?
Now for the million-dollar question: should I buy the Nexus 5X or the Xiaomi Mi 4c? As you can see, these two devices are strikingly similar in terms of style, design, function and specs. However, the Nexus 5X may have the upper hand due to its pure, unadulterated Android experience. Reports indicate that the Xiaomi Mi 4c doesn't even come with Google Play installed. Of course, you can always download this app and install it manually, but there's really no reason why it shouldn't have Google Play.
Would you choose the Xiaomi Mi 4c or the Google Nexus 5X? Let us know in the comments section below!
Image attribution: https://www.flickr.com/photos/bestboyzde
Summary
Article Name
Google Nexus 5X vs Xiaomi Mi 4c
Description
The Nexus 5X and Xiaomi Mi 4c have surprisingly similar specs, so choosing between the two can be tough - we compare specs to help you out.
Author