Nexus 5X to Support Canadian Cell Carriers, Nov 10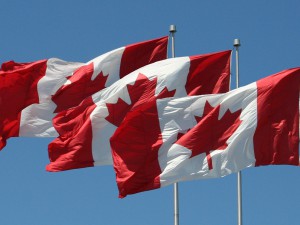 Good news Canadian residents: Google's new Nexus 5X smartphone will be made available for Canadian cell carriers effecting November 10.
When the search engine giant first launched the Nexus 5X on its Play Store, pre-orders were restricted to customers in the U.S. This changed towards the end of October, however, with several other countries (including Canada) being added to the list. But just because you can pre-order the handset doesn't necessarily mean you will receive it in a timely manner. It's safe to assume that Google is backlogged with orders, as the Nexus 5X has been one of the most talked about, anticipated handsets of all time.
Well, it appears that the Nexus 5X will begin to ship to customers in Canada starting Tuesday, November 10. Several sources have cited an "internal Telus document" for revealing this news. Among the supported Canadian carriers includes Bell, Telus, Videotron, SaskTel, and Eastlink, which is pretty much all of the major cell carriers in Canada with the exception of Rogers.
One of the reasons why the original Nexus 5 was such a hit was because of its budget-friendly price tag. While other Android-powered smartphones at the time sold for $500-$700, Google took a different approach with the original Nexus 5, pricing it at just $349 for the 16GB model and $399 for the 32GB model. What's even more impressive is that these prices did not require users to sign up for another 2-year contract with their cell carrier. Customers could simply buy the original Nexus 5, install their SIM card, and activate it on their preferred network.
As you may already know, the Nexus 5X has been priced at $379 for the 16GB model and $429 for the 32GB model. That's slightly more than the original Nexus 5, but not by much. Furthermore, Canadian residents can acquire the handset for a discounted price if they are willing to sign up for another cell contract. According to unnamed sources, the Canadian cell carrier Telus is expected to offer the 16GB Nexus 5X for just $150 with a 2-year contract, which is a pretty decent amount of savings.
In terms of specs, the Nexus 5X sports a 5.2-inch 1080p display, a Qualcomm Snapdragon 808 processor, 2GB of random access memory (RAM), a 12.3-megapixel primary camera, a 5-megapixel secondary "selfie" camera, a rear-mounted fingerprint sensor, a 2,700 mAh battery, and Google's Android 6.0 Marshmallow operating system.
What are your thoughts on the Nexus 5X? Love it or hate it? Let us know in the comments section below!
Image attribution: https://www.flickr.com/photos/palomagomezg/
Summary
Article Name
Nexus 5X to Support Canadian Cell Carriers, Nov 10
Description
The Nexus 5X was offered to U.S. customers first, but now Google is making it available to Canadian customer.
Author