Nexus 5 Now Available for $187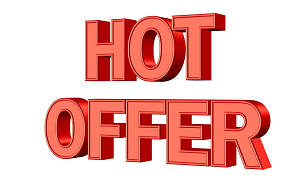 Not impressed by the Nexus 5X or Nexus 6P? Well, you can scoop up the original Nexus 5 handset for just $187 bucks.
The world's largest online retailer, Amazon, has the original Nexus 5 listed for just $187. As you may already know, when Google first launched the handset back in 2013, it sold for $349/$399, depending on the model. That was a stunningly low price considering the beastly specs of this device. While handsets with similar specs sold for $600 or more, Google took a different approach by selling the Nexus 5 at a rock bottom $349/$399 price, without forcing customers to sign up for an additional 2-year cell contract. This strategy made the Nexus 5 one of the hottest selling smartphones of all time.
When Google unveiled its Nexus 5X and Nexus 6P smartphones, many people assumed it follow a similar pricing strategy. Well, the Nexus 5X is priced at $379/$429, which is just slightly more than the original Nexus 5. But if you're looking to get your hands on the original Nexus 5, there's no better time than now, because Amazon has it listed for just $187.
Keep in mind that $187 is the lowest price we've seen for the Nexus 5 since it was first launched in 2013. Other retailers have sold the handset at discounted prices, but never to the amount of $187. So, what kind of hardware can you expect to see in this handset? The original Nexus 5 may lack the advanced hardware of its Nexus 5X counterpart, but it's still a viable Android device. It features a Qualcomm Snapdragon 801 processor, 2GB of random access memory (RAM), 16/32GB of internal storage (note: the Amazon listing is for the 16GB model), an 8-megapixel primary camera, a smaller "selfie" camera on the back, and it runs Google's Android operating system.
It's also important to note that Amazon isn't the one selling the Nexus 5 for $187. The actual merchant is DSX Electronics, whereas Amazon merely fulfills customers' orders.
So, should you buy the Nexus 5 while it's on sale? It really depends on your needs and the circumstance. If you are hoping to acquire a next-generation smartphone that rivals newer handsets, you may be disappointed. The Nexus 5 is a great device that's sure to offer countless hours of enjoyment and entertainment, but you have to remember that it's nearly two years old now. As such, it may lack the speed and processing power of newer handsets like the Nexus 5X and Nexus 6P.
On the other hand, at just $187 it's hard to argue that the Nexus 5 isn't worth the money. If you're looking for a decent Android-powered smartphone that's reliable, durable, and proven to work, you can't go wrong with the Nexus 5. This deal won't last for long, though, so don't hesitate to buy the Nexus 5 through Amazon if you are interested in owning it.
Do you plan on buying the original Nexus 5? Let us know in the comments section below!
Summary
Article Name
Nexus 5 Now Available for $187
Description
Can't quite shell out the bucks for Nexus 5X or 6P? You can still get the original Nexus 5 for a bargain price of $187 from an Amazon reseller.
Author