How Much Will the New Nexus 5 Cost?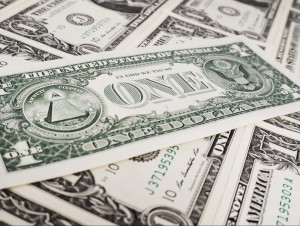 With Google placing the final touches on its Nexus 5 "reboot" project, many people are wondering how much the handset will cost. It's no secret that pricing was a key factor attributing to the success of the original Nexus 5.
While companies like Samsung and HTC sold their handsets at a premium price (upwards of $600 or more), Google took a different approach with the N5. From the moment it was first released, users could buy it for just $349 for the 16GB version or $399 for the 32GB version.
So, will Google use a similar pricing model for its upcoming 2015 edition Nexus 5?
The website BGR recently published an article in which it compared the new Nexus 5 to a Kickstarter project for a smartphone with similar specs. Developed by the startup Nexbit, Robin is an Android-powered smartphone that features a Qualcomm Snapdragon 808 processor, 3GB of random access memory (RAM), a 5.2 IPS full-hd display, 13-megapixel primary camera with LED flash, 5-megapixel secondary camera, dual-facing stereo speakers, and a fingerprint sensor. Those are some pretty beefy specs to say the least, especially considering it has the latest Snapdragon processor.
The Nexbit Robin certainly sounds nice based on the specs, but what's really interesting is that the new Nexus 5 is rumored to have all of these specs as well. Therefore, it's safe to assume that the Nexus 5 will cost somewhere in the ballpark of the Robin, which is being sold for $399 on the Kickstarter page.
"Considering that Nextbit makes the device in China, together with Foxconn, and that the Robin is so similar to the new Nexus 5 described in rumors, it's only logical to assume that Google's 2015 Nexus 5 price will also vary somewhere between $349 (16GB) and $399 (GB)," wrote BGR.
Whether or not Google uses a similar pricing, however, remains to be seen. After all, most people (including myself) expected the Nexus 6 to sell for around $399, simply because this was the pricing model used for the original Nexus 5. But when Google opted to sell the Nexus 6 for $649/$699, it experienced a backlash of criticism among users, many of whom complained about a steep markup from its original Nexus 5 pricing structure.
Of course, pricing will play a key role in the success of the new Nexus 5. If Google prices it too high, it would likely deter a significant number of users from buying it. The original Nexus 5 was one of the top-selling smartphones of all time, due largely in part to its attractive pricing. Marking up the price, even by a small amount, would likely be detrimental to the new Nexus 5's sales. So let's cross our fingers and hope that Google uses an appropriate pricing model for the Nexus 5.
How much are you willing to spend on the new Nexus 5? Let us know in the comments section below!
Image attribution: https://www.flickr.com/photos/pictures-of-money/
Summary
Article Name
How Much Will the New Nexus 5 Cost?
Description
Nextbit is releasing a smartphone, Robin, with very similar specs to the rumored 2015 Nexus 5. It's selling for $399, so we can assume Google will sell the N5 for around the same.
Author