Heads Up: Nexus 5 Back In Stock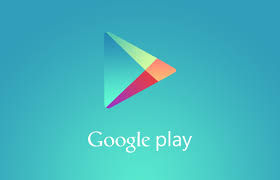 Good news folks: Google Play Store has the Nexus 5 back in stock for a limited time. So if you've been patiently waiting to get your hands on this now-discontinued handset, head over to the Play Store. We don't know how many units Google is carrying, nor do we know when they will sell out. If previous experiences are any indication of what's to come, however, it's safe to assume the Nexus 5 will sell out — and fast.
You can purchase the Nexus 5 by visiting Google Play. While Google recently added white and red versions of the handset (in addition to the standard black), these options have since been pulled. The only color that's currently available is black. The black 16GB Nexus 5 is available for $349, while the black 32GB model costs $399. This is the same pricing structure Google used over a year ago when it initially launched the Nexus 5
When Google announced the launch of the Nexus 6 back in October, people began scooping up the remaining Nexus 5 devices left and right. While the Nexus 6 boasts some impressive specs, such as a 5.96-inch full HD display covered with Corning Gorilla Glass, a 64-bit Qualcomm Snapdragon 805 processor, 3GB RAM, 13-megapixel primary camera, 2-megapixel secondary camera, and of course Google's Android 5.0 Lollipop operating system, it came up short in several departments when compared to its predecessor.
Granted, the Nexus 6's display is over an inch larger than the Nexus 5's, but that's not necessarily a good thing. As many users have already reported, the Nexus 6 feels a bit too large and bulky. At 4.95 inches, however, the Nexus 5 is arguably the perfect size for a smartphone. It's not bulky and difficult to carry, but it's still large enough to enjoy movies, videos and playing video games.
Another reasons why so many people are choosing the Nexus 5 over the Nexus 6 is because of its price. While the Nexus 5 is priced well below smartphones with similar specs, Google took a different approach with the Nexus 6: giving it a premium price tag. The 32GB Nexus 6 costs $649, while the 64GB model costs $699. That's a pretty steep price increase from the budget-friendly Nexus 5, which starts at just $349.
Do you plan on buying the Nexus 5 now that it's back in stock? Let us know in the comments section below!