Leaked: Verizon Nexus 6 Release Date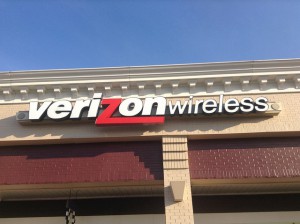 When the Nexus 6 was officially announced back in October of last year, Google confirmed that all major U.S. cell carriers would receive its new flagship smartphone, including Verizon Wireless. Of course, this would be the first time Verizon Wireless has offered any Nexus device. While Google has yet to confirm a release date for the Nexus 6 on VW, a leaked photo suggests it may come THIS MONTH.
A tipster reportedly emailed a photo to Android Police that reveals the Nexus 6 launch date for Verizon Wireless. In the photo, which can be viewed by clicking the previous link, the Nexus 6 is listed next to the date 2/26. Does this mean Verizon Wireless will be launched on February 26th? The photo certainly suggests so, but again there's no official confirmation by neither Google nor Verizon Wireless.
The leaked photo has some other interesting information, such as 2/19 for a Global Pricing Refresh, 2/23 for Indy Car '15 App, 3/5 Samsung Galaxy Core Prime, and 3/12 for Droid Turbo Sapphire Blue.
On a side note, Android Police initially stated that Verizon Wireless was planning to lock all Nexus 6 devices purchased through their stores. So if a user purchased a Nexus 6 at a Verizon Wireless store, they wouldn't be able to take it to AT&T or T-Mobile — at least that's the general belief behind this statement. A user claiming to work for Verizon Wireless, however, responded by saying this was not their policy, and that the Nexus 6 will "most most likely absolutely NOT be locked."
"While I work for VZW this isn't an official answer, just my personal info. The VZW N6 will most likely absolutely NOT be locked to VZW. All 4G LTE phones are SIM unlocked (as part of the Block C agreement) and the 3G phones have no subsidy lock either," wrote Jason Stanton, who claims to work for Verizon Wireless.
It's important to note that demand for the Nexus 6 is high, sky high. Google Play has struggled to the keep the powerful phablet-sized handset in stock, so it's safe to assume that Verizon Wireless will experience similar issues. If you want to get your hands on the Nexus 6, head to your nearest Verizon Wireless store on February 26.
Do you plan on buying the Nexus 6 through Verizon Wireless? Let us know in the comments section below!