Official Nexus 5X Ship Date Announced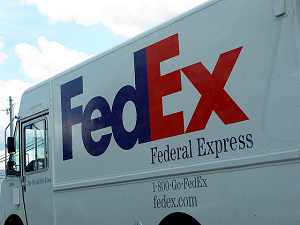 Google announced two new handsets last month: the Nexus 5X and Nexus 6P. While rumors have been circulating about these new Nexus smartphones for quite some time, this was the first time that Google had confirmed the rumors.
More recently, though, the Mountain View company revealed the ship date for the Nexus 5X, which according to Google will be October 22.
So, how do we know that Google is planning to ship the Nexus 5X on October 22? When Google first unveiled the Nexus 5X, it also updated its Play Store to allow customers to pre-order the device. Initially, the Nexus 5X pre-order page was listed as "shipping in the coming weeks," but the listing now says "will ship Oct. 22."
October 22 certainly sounds like a prime time for Google to ship its new handset. After all, that's just a couple months prior to the holiday season, which of course is when most customers choose to buy new handsets. Google also has a solid track record of launching new smartphones around this time. Take the original Nexus 5, for instance, which was released on October 31, 2013. And the Nexus 6 was released just one year later in October 2014. With October 2015 coming up, it only makes sense for Google to ship the Nexus 5X at this time.
Now for the million-dollar question: should I purchase the Nexus 5X? With a starting price of just $379 (16GB model), the Nexus 5X is arguably one of the cheapest mid-to-high-end Android smartphones on the market. Sure, there are dozens of other Android smartphones that cost less — some of which cost just $100 bucks — but they typically lack the functionality of the Nexus 5X. Google's latest N5 handset is a true beast, featuring a quad-core Snapdragon processor, 12.3-megapixel primary camera, 2GB of random access memory (RAM), a rear-mounted fingerprint sensor, and most importantly Android 6.0 Marshmallow.
But if you are looking for an even beefier Android smartphone, you can always save your money and wait for the Nexus 6P to be released. The Nexus 6P is a bit more expensive, with a starting price of $499 for the 32GB model. While it may look similar in terms of appearance to its Nexus 5X counterpart, the Nexus 6P has several notable changes. For starters, it has a faster quad-core processor, a bigger display (5.7″), 3GB of RAM, and a metallic body.
In all honesty, though, you really can't go wrong with either the Nexus 5X or Nexus 6P. Google never ceases to disappoint with its Nexus line of smartphones, and the 5X and 6P are no exception. Both of these handsets are incredibly powerful and offer the purest Android experience possible. In fact, many people choose Nexus smartphones because of their untouched Android operating system. Regardless of your reason(s), you'll find that both the Nexus 5X and Nexus 6P are powerful, inexpensive smartphones that are well worth the price.
Do you plan on buying the Nexus 5X? Let us know in the comments section below!
Image attribution: https://www.flickr.com/photos/armydre2008
Summary
Article Name
Official Nexus 5X Ship Date Announced
Description
Google has announced the official ship date, October 22, for the Nexus 5X. The Nexus 6P will soon follow if you want to wait for a slightly more powerful, larger smartphone.
Author