Confirmed: Google Nexus 5X and Nexus 6P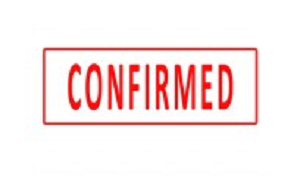 It's official: Google will be launching a new Nexus 5X and Nexus 6P smartphone later this month.
We've been hearing rumors about a possible Nexus 5 reboot for quite some time now, with some of the earliest reports dating back to the beginning of the year. So when Google sent invitations out to the press for a September 29th event, many people (including myself) assumed this would be the platform used to announce the new handset — and it looks like that was the case.
Google confirmed its upcoming Nexus 5X and Nexus 6 smartphones during the event, revealing their specs, features and pricing.
A Google spokesperson kicked off the event by sharing some interesting statistics regarding the company's Android operating system. According to Google, there are more than 4,000 different Android devices, ranging in shape, size and design. It's become the world's most popular mobile platform, which Google hopes to continue with the release of Android 6.0 Marshmallow. The new versions of Android will introduce several features, enhancements and bug fixes which aim to provide a positive experience for the end user. Of course, the real news from the September 29th event was the addition of a Nexus 5X and Nexus 6P smartphone to Google's device lineup.
"While we love all the Android devices out there, every year we build Nexus devices to show off the latest and greatest, directly from the people who built Android. Today we're introducing the latest Nexus treats, both running Marshmallow, sweetened by amazing apps and sandwiched by some cutting-edge hardware," wrote Hiroshi Lockheimer, VP Android, on the official Google blog.
As predicted in previous posts here at TheNexus5.com, Google will be launching two separate Nexus devices: a Nexus 6P, and a Nexus 5X. The Nexus 6P will be the Mountain View company's first all-metal Nexus device. It is being manufactured by Huawei and will feature a brilliant, full-HD 5.7-inch display with a crafted "aeronautical-grade" aluminum. The Nexus 6P will also sport a USB Type-C port for lighting-fast charging, a 64-bit processor chip, a 12.3-megapixel primary camera with 1.55um pixels.
The Nexus 5X will be manufactured by LG, offering "great performance in a compact and light package." The Nexus 5X will boast a slightly smaller display of 5.2 inches but feature the same 12.3-megapixel camera and Type-C port as its counterpart.
So, how much do Google's new Nexus handsets cost?
As you may already know, the original Nexus 5 sold for just $349/$399 (16/32GB models respectively), which is one of the reasons why it was — and still is — so popular. It appears that Google is following a similar pricing structure with the Nexus 5X, starting it at just $379. The Nexus 6P will cost a bit more, however, with prices starting at $499. Both Nexus handsets are expected to ship within the first weeks of October.
Which smartphone do you prefer? The Nexus 5X or Nexus 6P? Let us know in the comments section below!
Summary
Article Name
Confirmed: Google Nexus 5X and Nexus 6P
Description
Finally, it's official! The Nexus 5 reboot is here, with a Nexus 5X and a Nexus 6P, both sporting Android 6.0 Marshmallow OS and a slew of awesome specs!
Author