Google Sends Out Invitations to Nexus 5 Event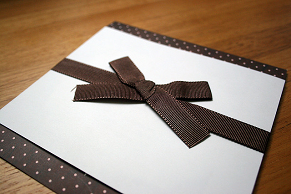 Google has sent out invitations to the press for its upcoming event on September 29, during which it is expected to unveil two new Nexus smartphones.
While the Mountain View company didn't reveal what exactly it plans to announce during the event, rumor has it that Google will officially announce its LG Nexus 5X Huawei Nexus 6P handsets.
The original 2013-2014 edition Nexus 5 was arguably one of the hottest Android smartphones of all time. Featuring a Qualcomm Snapdragon 800 processor, 2GB of random access memory (RAM), an 8-megapixel primary camera, and the vanilla version of Google's Android 5.0 Lollipop operating system, it's truly amazing device. Of course, Google's pricing of the original Nexus 5 at just $349 for the 16GB version or $399 for the 32GB version also helped sales.
Rumors circulating the Internet indicate that Google is planning to announce the Nexus 5X and Nexus 6P at the September 29 event in San Francisco. Google even sent out an invitation to members of the press, asking them to "join us for tasty treats and much s'more."
You might be wondering why Google is talking about tasty treats instead of the new Nexus handsets. Well, this is simply an invitation, so it probably wants to keep the handset a secret until the actual event takes place. The reference to tasty treats and s'mores is likely a play on its Android operating system. Google has long named its subsequent versions of Android after sweet treats, such as Jellybean, KitKat, and Lollipop.
The next version of Android that's expected to be released is Android 6.0 Marshmallow. Can you guess what marshmallows are used for? Aside from feeding alligators (gators like marshmallows for some reason), they are used for making s'mores, which is probably why Google included it in the invitation.
The invitation reads the following:
Join us for some tasty new treats and much s'more.
Tuesday, September 29, 2015
Doors open at 9AM
Presentation at 9AM and hands-on time to follow.
San Francisco, CA 94100
As you can see, Google doesn't reveal much information about the event in its invitation, nor does it even mention the announcement of a possible smartphone (or two). The invitation simply says that doors will open at 9 am on September 29, 2015, and at the same time, the "presentation" and will begin, with hands-on time to follow. Perhaps Google will initially unveil the new Nexus 5X and Nexus 6P when the event begins, and after the presentation, it will demonstrate some of the features and how it works.
Because it included wording about "tasty treats" and "s'mores," it's also safe to assume that Google will announce the successor to Android 5.0 Lollipop. Android Lollipop was first launched last year, so it's about time for a new OS. Of course, there's no better time to unveil Lollipop's successor than the announcement of a new Nexus 5X and Nexus 6P handset.
Do you plan on buying the new Nexus 5? Let us know in the comments section below!
Image attribution: https://www.flickr.com/photos/ninoca/
Summary
Article Name
Google Sends Out Invitations to Nexus 5 Event
Description
Invitations are out, caterers are scheduled, and it appears s'mores are on the menu! Google sent out invitations to the press for the Sept. 29 presentation, so we're assuming it's to unveil the 2 versions of the new Nexus 5 and it's latest OS, "marshmallow."
Author