Google to Hold Nexus 5 Event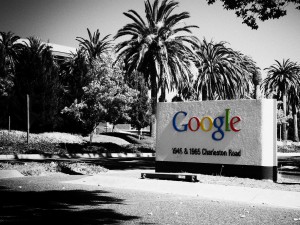 Google may unveil its highly anticipated Nexus 5 reboot handset sooner rather than later. According to a report published by CNET, the Mountain View company is scheduled to hold an event on September 29 in San Francisco, during which it will announce not one but two different Nexus 5 devices.
So, how did CNET acquire this information? Unfortunately, the site didn't list its sources, only saying that Google will unveil an LG and Huawei Nexus 5 handset towards the end of September in San Francisco. It's not uncommon for websites to publish unfounded rumors regarding upcoming smartphones and consumer electronics, but CNET rarely publishes such information without a credible source.
Does this mean for certain that Google will announce the Nexus 5 (2015 edition) during this time? Not necessarily, as anything can happen between now and then. However, CNET has a solid track record of publishing accurate, factual information, so it's safe to assume that Google will most likely announce the Nexus 5 during this event.
"The tech giant is set to hold an event September 29 in San Francisco to unveil two new Nexus devices, according to people familiar with the company's plans," wrote CNET on its website. "The Nexus smartphones are essentially Google's flagship devices that show off the latest version of its Android software, which powers the majority of the world's smartphones," it added.
CNET went on to say that the new 2015 Nexus 5 handsets will be the first devices to run Google's Android 6.0 Marshmallow  operating system (OS). Google often uses its flagship smartphone as a platform for presenting new versions of its Android OS. Of course, this only makes sense considering that Google is most familiar with its own devices, allowing it to create a truly fluid, positive user experience.
Nexus smartphones also deliver the purest form of Android, simply because it's not tweaked or modified by a smartphone maker. Most smartphone makers modify their handsets' OS to modify existing functions or add new functions. The Samsung Galaxy, for instance, comes with Samsung's own "TouchWiz" user interface on top of Android. With the Nexus line of smartphones, however, users can enjoy a pure, untouched version of Android.
On a side note, this will be the first time that Huawei has ever attempted to build a Nexus smartphone. LG, which is rumored to be manufacturing the smaller, less expensive Nexus 5 handset, has produced two other Nexus devices in the past: the Nexus 4 and original 2013-2014 edition Nexus 5, both of which received universal critical acclaim. But Huawei is a new player in the industry, with its first attempt to build a Nexus device being the upcoming 2015 edition Nexus 5 reboot.
CNET emailed Google for a comment but was declined. You can check with our website here at TheNexus5.com for all of the latest news surrounding both the original and new Nexus 5 devices!
Are you looking forward to the Nexus 5 launch? Let us know in the comments section below!
Image attribution: https://www.flickr.com/photos/ovens/
Summary
Article Name
Google to Hold Nexus 5 Event
Description
Based on the reputable site, CNET, Google will announce its 2015 Nexus 5 at an event in San Francisco on Sept. 2! As we suspected, the Nexus 5 rumors for a September - October release appear to true.
Author