New Google Smartphones to Be Named 'Nexus 5X' and 'Nexus 6P'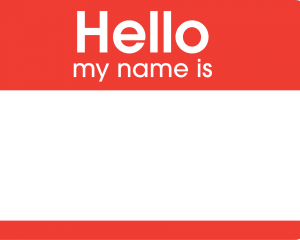 As we edge closer and closer to the launch of Google's new Nexus smartphones, we're learning more details about these highly anticipated devices. The Mountain View company is expected to announce the new Nexus 5 reboot — or should I say reboots — during a press event on September 29, 2015.
But new sources have revealed the names of the new Nexus devices, and it's not what you may think.
If you keep up with our blog here at TheNexus5.com, you probably know by now that Google is launching two different versions of its Nexus 5 reboot handset. One version will be manufactured by LG, which is the same company that manufactured the original 2013-2014 edition Nexus 5.
However, a second version will be manufactured by Hauwei, which is a company that has yet to work with Google on a mobile device. We still don't know the full details regarding the differences between these two versions, but rumors suggest that the Huawei version will feature a larger screen, greater storage capacity, and possibly a faster processor.
According to the Android fan website DroidLife, the new LG Nexus 5 will be called the Nexus 5S, whereas the Huawei version will be called the Nexus 6P. This has yet to be confirmed by Google, but several sources, one of which is DroidLife, has said the news is true.
You might be wondering why Google decided to name one of new Nexus devices after the Nexus 6. After all, isn't it supposed to be a Nexus 5 reboot? Everything is pure speculation at this point, but it makes sense for Google to name the Huawei version after the Nexus 6 based on its size. The Nexus 6 featured a massive display stretching 5.95 inches, whereas the Nexus 5 (original version) featured a 4.95-inch display. Reports indicate that the Huawei Nexus 6P will feature a 5.7-inch display, which is just slightly smaller than the original Nexus 6.
On a side note, new reports indicate that Google's Nexus 6P will be the first Nexus handset to boast 128GB of internal storage. Assuming this information is correct, that would be a huge jump from the original Nexus 6's storage capacity of just 32GB or 64GB. Other sources, however, have said the Huawei version will be launched in several different sub-variants, including a 32GB, 64GB, and the massive 128GB model. Having a full 128GB of storage space will likely eliminate the need for a MicroSD card, as that's more than enough space to store all of your photos, video, documents, and other files.
The naming of Google's new smartphones is pure speculation at this point, so take this information with a grain of salt. The Huawei version could be named the Nexus 6P, or it could be named something entirely different. Hopefully, Google will reveal the devices' names and specs during its press event on September 29. In the meantime, you can check back with us here at TheNexus5.com for all of the latest news surrounding Google's flagship smartphone.
Which Nexus handset to you plan on buying? Let us know in the comments section below!
Summary
Article Name
New Google Smartphones to Be Named 'Nexus 5X' and 'Nexus 6P'
Description
As the Sept. 29 anticipated release of the new Nexus 5 approaches, more rumors circulate. Now we hear the new Nexus 5 will have two names, the Nexus 5X and the Nexus 6P.
Author