Android L Possibly Named 'Lemon Meringue Pie'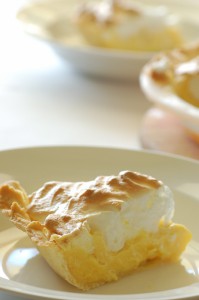 Google's upcoming Android L operating system might be called "Lemon Meringue Pie," at least that's what some media outlets are reporting.
We've talked about Android L before here on the TheNexus5.com, but we didn't discuss is its name. Google is known for using sweet and savory desert-themed names for its Android operating systems. Being the mysterious tech giant that it is, however, Google usually refrains from publishing the names of its Android systems until they  are released. But we now have insider information suggesting Android L is named Lemon Meringue Pie.
AndroidPolice.com first broke the story about Android L's name earlier this week, publishing evidence from one of its users that suggests Google's upcoming mobile OS will be named Lemon Meringue Pie.
The site reveals an Android SDK extract in which the Android L preview for the Nexus 5 and Nexus 7 is labeled as the "lmp-preview-release." So, what relevance does this have regarding the Android L's name? Well, if you search for "lmp" on the Android Open Source Project repository, you'll find almost a dozen different listings, one of which refers to "LMP" in the subject heading. Android 4.4 was named Key Lime Pie, and it was abbreviated with KLP. This would leave some people to believe that Google is planning to name (or has already named) its upcoming Android L operating system Lemon Meringue Pie.
Of course, we still don't have an official confirmation by Google regarding Android L's name. It certainly makes sense for the Mountain View company to name its upcoming operating system Lemon Meringue Pie given its LMP abbreviation.  Whether or not this will actually be the name for Android L, though, remains to be seen.
"So we know at this point that the internal nomenclature for the Android L release is LMP. But keep in mind, Android 4.4 was known as 'KLP' – Key Lime Pie – in internal documents right up to the point when Google announced its surreal promotion with Nestle's KitKat brand of chocolate bars. Whether or not Google will pull another switcheroo (and presumably piss off all its developers and engineers) we couldn't say," wrote AndroidPolice.
Check back with us here at TheNexus5.com for all of the latest news and details regarding Android L and Google's flagship smartphone, the Nexus 5!
Do you think Lemon Meringue Pie is a fitting name for Android L? Let us know in the comments section below!