How to Prepare for the Launch of the Nexus 5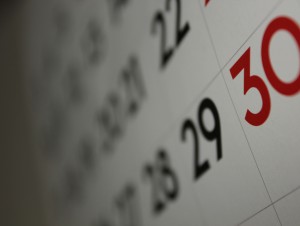 While Google has yet to officially announce its new Nexus 5 smartphone, sources are claiming the project is real. Google's original Nexus 5 was an instant success, not because it had the "Google" name (well, it didn't hurt), but because of its specs, features and pricing. At $349, you might assume this is just another budget-friendly Android device with no real groundbreaking design. Upon using it for the first time, though, you'll quickly realize this isn't the case.
Google is likely hoping to replicate the success it had with the original Nexus 5 with its upcoming Nexus 5 reboot. So if you're thinking of upgrading to a new handset, you should prepare for the launch of the new Nexus 5. It's already become one of the most anticipated smartphones of the year, more so than the new Samsung Galaxy and Apple iPhone. And because Google has yet to even confirm its existence, people are intrigued about what exactly it will feature.
Mark Your Calendar
When will the new Nexus 5 be released? This is a question that remains to be seen, as Google remains tight-lipped on the subject. However, sources are claiming the Nexus 5 (2015 model) will be released in either October or November of THIS YEAR! This timing makes sense considering the fact that Google has released previous generation Nexus devices around this time of year as well. Launching the new Nexus 5 around October or November also means it will come just in time for the holidays, which of course would boost sales (significantly). So if you're thinking about buying the new Nexus 5, mark your calendar for October!
Get Rid of Your Old Nexus 5
If you're planning to upgrade to the new Nexus 5, there's no better time than now to get rid of your old Nexus 5. Don't just toss is it in the trash, though. Instead, consider selling it online. There are several websites that will purchase your old smartphones, although you can fetch a higher price for it by selling it yourself on an auction site like eBay. If you don't feel like messing with the hassle of selling your old Nexus 5, you can always donate it to charity.
LG or Huawei?
If you keep up with our blog here at TheNexus5.com, you're probably well aware that Google is planning to release not one but two different Nexus 5 handsets. One will be manufactured by LG, while the other is being manufactured by Huawei. Which version should you choose? The Huawei version is expected to feature a larger screen and a slightly larger battery. However, it's safe to assume this version will also cost more than the LG version.
Brush Up on The Specs
Last but not least, you can prepare for the new Nexus 5 by brushing up on its specs. We still don't know the official specs for the handset, but rumors suggest it will feature a new Snapdragon processor, 3-4GB of RAM, 64GB of storage, and a fingerprint sensor.
Are you looking forward to the release of the new Nexus 5? Let us know in the comments section below!
Image attribution: https://www.flickr.com/photos/dafnecholet/
Summary
Article Name
How to Prepare for the Launch of the Nexus 5
Description
If you're thinking of upgrading to the new Nexus 5 when it launches in (hopefully) October 2015, here are a few things to consider.
Author