Nexus 5 to Launch on September 29?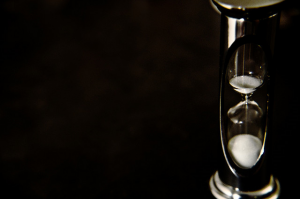 That's the rumor currently circulating around the Internet. According to a new report published by the South Korean tech website MKPost, Google's highly anticipated Nexus 5 reboot will be released on September 29 of this year, placing it right in time for the upcoming holiday season.
On a somewhat surprising note, MKPost adds that the new Nexus 5 will most likely be launched in conjunction with Google's next-generation Android operating system. Currently, the latest mobile OS is Android Lollipop, which is used in practically all Android-powered smartphones that have been released within the past 12 months. But Google typically releases a new version of Android each year; therefore, it only makes sense for the 2015 Nexus 5 to feature it.
What will the new version of Android be called? Reports are indicating that it's named Android 6.0 Marshmellow (M). In addition to plugging up various security vulnerabilities, Android M is expected to introduce a new Near-Field Communications (NFC) payment app dubbed Android Pay, as well as a fingerprint scanner for locking/unlocking the device. Android users can actually download Android Pay now, but you can't run and use the app until Android M is released.
September 29 seems like a plausible launch date for the new Nexus 5. Aside from it being right in time for the holidays, several other handset makers are planning to release their smartphones around this date. Apple, for instance, is expected to launch its iPhone 6 and iPhone 6s Plus on September 18, just 11 days prior to the Nexus 5's rumored launch date. Other smartphones that are rumored to be released around this time include the Samsung Galaxy Note 5, and the Motorola Moto X Pure Edition.
Now for the million-dollar question: should you buy the new Nexus 5 once it is released? Being that we still don't know what type of hardware it will pack, we really can't answer this answer. However, rumors indicate the new N5 reboot will feature a Qualcomm Snapdragon 808 processor, 3GB of random access memory (RAM), and a 13-megapixel rear-facing camera w/ optical image stabilization.
What's really interesting, though, is that Google is expected to release not one but two different versions of the Nexus 5. One version will be manufactured by LG and is expected to have a 5.2-inch display w/ 2K pixel resolution. The second version will be manufactured by Huawei and is expected to have a slightly larger 5.7-inch display. It's safe to assume there will be other differences between the two handsets, but details remain unknown at this time.
Of course, Google has yet to confirm nor deny these rumors, so you should take it with a grain of salt. In any case, you should mark your calendars for September 29th, because that's the most probable launch date for the highly anticipated Nexus 5 reboot.
Do you plan on buying the new Nexus 5? Let us know in the comments section below!
Image attribution: http://bit.ly/1fSEr05
Summary
Article Name
Nexus 5 to Launch on September 29?
Description
Will the 2015 Nexus 5 be released on September 29th? Rumors are indicating it is, which makes sense due to the release of several competitors' new smartphones around the same time.
Author