Tips to Prepare for the New Nexus 5 Launch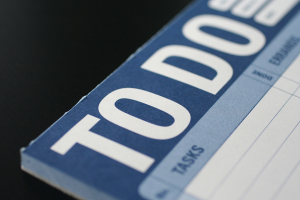 By now you probably know that Google is planning to release a reboot version of its highly popular and successful Nexus 5 handset. The Mountain View company normally releases new versions of its flagship smartphone in sequential numbers (e.g. Nexus 4, Nexus 5, Nexus 6). This time around, however, Google is expected to release another "Nexus 5" in an effort to capitalize on the success of its original N5. So, how can you prepare for the release of this exciting new handset?
Mark Your Calendars for September 29
Google has yet to reveal an exact launch date for the new Nexus 5 handset, but rumor has it that Google will announce the device on September 29, 2015. Whether you plan on buying it or nor, you should stay tuned for this announcement because it will likely have a significant impact on the entire mobile industry. If the rumors are true and Google does release the new Nexus 5 at or around the end of September, it could take sales away from other handset makers like Apple, Samsung and HTC.
Decide Which Model You Want
Of course, you can also prepare for the Nexus 5 launch by deciding which model is right for you. Google is rumored to be releasing not one but two different versions of the Nexus 5. LG is expected to be manufacturing one version, which will feature a 5.2-inch display, along with a slightly smaller battery. Huawei is expected to be manufacturing the other version, which will boast a 5.7-inch screen and a larger battery. We still don't know the pricing for either of these models, but it's safe to assume that the Huawei will cost more than its LG counterpart given its larger screen and better battery.
Learn the Specs
What kind of specs will the new Nexus 5 have? Again, nothing has been confirmed by Google, but there are plenty of rumors circulating around the web. GizmoChina suggests that the new Nexus 5 (LG version) will sport a Qualcomm Snapdragon 620 (MSM8976) processor, 4GB of random access memory (RAM), 64GB of internal storage, a 3180 mAh non-removable battery, a 5.2-inch full HD 1080p P-OLED display, 13-megapixel primary camera with LED flash, 4-megapixel secondary camera, front-facing speakers, and a rear power button with integrated fingerprint sensor.
Get Rid of Your Old Nexus 5
If you have your mind set on buying a new Nexus 5 once it is released, you may want to go ahead and get rid of your old Nexus 5. Selling your used Nexus 5 now will likely yield a higher dollar amount since the new Nexus 5 hasn't been released. Arguably, the best place to sell a used smartphone (including the Nexus 5) is eBay. But if you're looking for a more hands-off approach, you can try a third-party broker like Gazelle. In the event that you are feeling generous, you can always donate your used Nexus 5 to charity instead.
Are you looking forward to the new Nexus 5? Let us know in the comments section below!
Image attribution: http://bit.ly/1UIaZI2
Summary
Article Name
Tips to Prepare for the New Nexus 5 Launch
Description
Users of the original Nexus 5, as well as others who've heard how great it was, will be eagerly anticipating the release of the new 2015 Nexus 5 - here are some tips to get ready!
Author