Android 6.0 Marshmallow Now Available for Nexus 5
By Brent Writer on October 16, 2015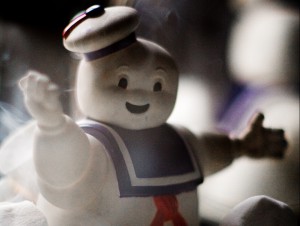 Good news Nexus 5 owners: Google has begun the early stages of rolling out Android 6.0 Marshmallow.
When the Mountain View company first announced the successor to Android 5.0 Lollipop, it revealed the new OS would run on the Nexus 5X and Nexus 6P. What it didn't reveal, however, was when the original Nexus 5 would receive the update. Some sources claimed that Google was planning to push Android Marshmallow to the Nexus 5 this month, while others said it would happen later in the year. It now appears the first group of sources was correct, as users of the original Nexus 5 have reported seeing Android Marshmallow available as a system update.
Android Marshmallow — like previous versions of Android — is being released as an over-the-air (OTA) update, meaning users can download and install it straight from their handset. Users have reported the new update for the Nexus 5 is roughly 406.7 MB in size. It's not the largest update in the history of Google's Android operating system, but it's certainly not the smallest either. With average data connection speeds, Nexus 5 users can expect the update to take somewhere between 45 and 60 minutes.
So, what kind of new features and improvements can you expect to see in Android Lollipop? One of the most noteworthy features added to the mobile OS is an energy-efficient standby mode called Doze. When your handset has been idle for a given period of time, it will automatically go into Doze mode, at which point it will consume just a fraction of the energy. Some reports claim that the Nexus 5 can run 30% longer on a single charge when Doze is activated — and best of all, Doze retains all of the handset's basic functionality, such as calling, texting, alarms, etc.
Another notable feature that was introduced in Android Marshmallow is the built-in fingerprint scanner. Assuming your device has a fingerprint scanner, you can make purchases via Android Pay, the Play Store, and in-app purchases by pressing your finger against the sensor. This eliminates the need to remember complicated passwords for each of your accounts. Unfortunately, the original Nexus 5 doesn't have a fingerprint sensor. However, both the Nexus 5X and Nexus 6P have an integrated fingerprint sensor built into the rear, allowing users to take advantage of this feature.
Android Marshmallow also has improved privacy and security settings. Many smartphone users have expressed concern over the lack of privacy options in mobile operating systems like Android and iOS. Google is hoping to ease their worries by offering more options in regards to privacy and security settings.
It's important to note that not all Nexus 5 users have received the update, so don't panic if your device is still running Lollipop. Major updates such as this often take weeks if not months to complete. In the meantime, you can check back with out blog here at TheNexus5.com to get all of the latest news on Google's Nexus line of smartphones and its Android operating system.
Have you upgraded your Nexus 5 to Android 6.0 Marshmallow yet? Let us know in the comments section below!
Image attribution: https://www.flickr.com/photos/martinteschner/
Summary
Article Name
Android 6.0 Marshmallow Now Available for Nexus 5
Description
Android Marshmallow is here - here are some of its features such as Doze and fingerprint scanning.
Author
About Us

Are you a die-hard Google Fan? Or a Nexus Lover? Well, you have landed at the right place then! With the great success of its predecessor, Nexus 5 is headed the right way with its ultimate features and specs! It might just be called "The Affordable Smartphone of the Decade", as it comes at the right price and superior features, which will take your breath ..

About Us

Recent Posts
Copyright © 2021 | Privacy Policy
Website Designed by
ContentFirst Marketing
|