Android 6.0 Marshmallow to Improve Nexus 5 Battery Life
By Brent Writer on August 27, 2015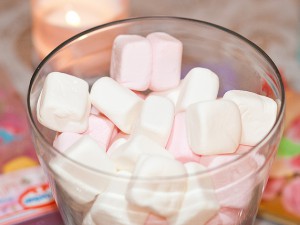 While Google has yet to publicly announce its 2015 Nexus 5 smartphone, rumors indicate that it will run a new version of the company's Android operating system. Android 6.0 "Marshmallow" will build on the framework of Lollipop, improving functionality while adding exciting new features like Google Pay NFC and fingerprint recognition. More so, the new Android 6.0 OS is believed to improve the Nexus 5's battery life, allowing users to squeeze a little more talk time out of their handset.
So, how do we know that Android 6.0 Marshmallow will improve the Nexus 5's battery life if Google hasn't even confirmed the device's existence? This revelation was made by a German tech website, who relayed the information to the Apple fan website 9to5Mac.com. According to the report published by the folks at 9to5Mac, the upcoming Nexus 5 — which runs Android M, by the way — can deliver 300% longer battery life on a single charge when compared to a similar Nexus 5 running Android Lollipop.
The new 2015 edition Nexus 5 supports both Android 5.0 Lollipop, as well as Android 6.0 Marshmallow. For the study, researchers from the German tech website performed a side-by-side test using the old 2013-2014 Nexus 5 running Lollipop and another running Marshmallow. Researchers left the two Nexus 5 handsets running idle for a full day, measuring the results at the end of the 24-hour mark.
9to5Mac suggests that the Nexus 5 running Lollipop consumed 12% of its battery life after running for a full day, which is pretty impressive to say the least. That indicates you can theoretically run the Nexus 5 on idle for several days on a single charge, which is far more than most modern-day smartphones can go. Researchers didn't stop there, however. They continued running a side-by-side test of the two Nexus 5s to see which one lasted the longest. After two days, the Nexus 5 running Lollipop had lost roughly 24% of its battery, while the Nexus 5 running Marshmallow had lost just 9%.
At the end of the day, researchers found that the Nexus 5 could run on a single charge for 200 hours with Android Lollipop. If it were running Marshmallow, however, it could run idle for a jaw-dropping 533 hours, which is 2.7 times longer than its counterpart. The thought of running a smartphone for 533 hours on a single charge sounds nearly impossible, but Google had really placed an emphasis on power efficiency with its mobile operating system, allowing Android devices to last longer while using less energy than before.
Keep in mind that this test was done on the old 2013-2014 edition Nexus 5; therefore, idling time may vary with Google's new 2015 edition Nexus 5. However, the results should be similar between the old and new Nexus devices, simply because they will be using the same operating systems and have similar (not identical) hardware. In any case, you can check back with our blog here at TheNexus5.com for all of the latest news of Google's upcoming N5 reboot.
Are you looking forward to the new Nexus 5? Let us know in the comments section below!
Image attribution: https://www.flickr.com/photos/aktivioslo/
Summary
Article Name
Android 6.0 Marshmellow to Improve Nexus 5 Battery Life
Description
We're hearing some pretty impressive battery life test rumors, indicating that Google's new Marshmallow OS will drastically extend the battery life on the 2015 Nexus 5.
Author
About Us

Are you a die-hard Google Fan? Or a Nexus Lover? Well, you have landed at the right place then! With the great success of its predecessor, Nexus 5 is headed the right way with its ultimate features and specs! It might just be called "The Affordable Smartphone of the Decade", as it comes at the right price and superior features, which will take your breath ..

About Us

Recent Posts
Copyright © 2021 | Privacy Policy
Website Designed by
ContentFirst Marketing
|