Android M Boosts Battery Life of Nexus 5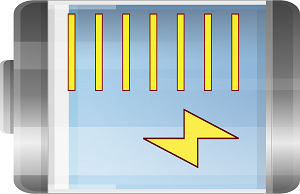 Google's upcoming Android M operating system will reportedly improve the battery like of the Nexus 5, according to various sources.
Of course, the Nexus 5 already has a pretty impressive battery, offering upwards of 17 hours of talk time on a single charge. Granted, some users will experience fewer hours if they use power-hungry apps and settings, but 17 hours is what you can expect by taking advantage of the handset's efficiency features. Once Android M is released, however, you can expect an even longer battery life on your Nexus 5.
How will Android M affect the Nexus 5's battery? There are a few different elements attributing to its power efficiency, one of which is a new feature called Doze. As explained by TechTimes, Doze is a feature that automatically places smartphones into a deeper-than-normal sleep. Most handsets, Nexus 5 included, go into a sleep after being idle for a specified period of time. Doze takes this feature one step further by optimizing it for an even higher level of power efficiency.
"Doze is a battery saving function that detects if a phone has been left unattended by the user for a long period of time through the motion detection capabilities of the smartphone. Once the feature detects that the smartphone is not being used, it will fall into a deeper sleep compared to the default sleep status," wrote the folks at TechTimes.com.
When the Nexus 5 goes into deep-sleep mode via Doze, it will no longer receive updates and power-hungry apps and features will be temporarily disabled. Upon waking, all of these features and apps will be restored back to working order, at which point the Nexus 5 will consume more energy. It's recommended that Nexus 5 owners take advantage of Doze to improve their batter life.
But Doze isn't the only feature in Android M that's expected to improve the battery life of the Nexus 5. Another power-saving feature that's being introduced in Android M is called App Standby, which is automatically activated when the Nexus 5 — or any other smartphone running Android M — is unplugged. It works by disconnecting inactive apps from network support, suspending open and pending jobs. Upon plugging the Nexus 5 into a wall outlet, USB port, or any other power source, the feature turns off and the handset reverts back to normal operations. This feature should prove beneficial to users who wish to access certain apps when their smartphone is plugged in, without draining excessive amounts of power.
Now for the million-dollar question: how long will the Nexus 5 running Android M last on a single charge? Unfortunately, we've yet to see any official benchmarks regarding the handset's battery life. With Android Lollipop, however, it offers 17 hours of talk time. Therefore, it's safe to assume the introduction of Doze and App Standby will add even more talk time to the Nexus 5, possibly boosting it beyond the 24-hour mark.
Are you looking forward to the release of Android M? Let us know in the comments section below!
Summary
Article Name
Android M Boosts Battery Life of Nexus 5
Description
Check out Doze, a new feature that automatically places smartphones into a deeper-than-normal sleep. Using this feature, the new Nexus 5 could have a super long battery life.
Author