Nexus 5 To Receive HUGE Battery Bump With Android M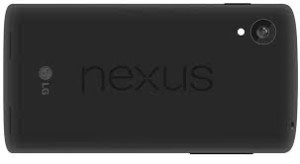 When Google pulled the curtains on its upcoming Android M operating system at this year's I/O developer conference, one of the highlights it focused on was battery life. Android M smartphones will run "significantly" longer in standby mode when compared to Android 4.4. KitKat and 5.0 Lollipop. At the time, however, we didn't know just how much of an improvement Android M would offer. Thanks to recent report published by Computer Base, we now know the answer to this question.
Android M actually introduces two separate battery-saving features: Doze and App Standby. Doze uses significant motion detection to identify long periods during which the smartphone hasn't been used, at which point it automatically disables certain background processes, such as syncing apps. This allows the device to go into the a deep sleep if you will, consuming less power while still remaining fully functional.
The second battery-saving feature, App Standby, reportedly disables network activity as well as background processes that are to classified as "inactive." These features remain disabled until the user turns back on his or her device.
During the annual I/O developer conference, Google Android VP of Engineering Dave Burke revealed that devices running Android M would last roughly twice as long in standby mode when compared to previous OS versions. Unfortunately, he didn't elaborate on this, leaving many people to question whether or not Android M would really make a difference in their handset's battery life. In an effort to create greater clarity regarding Android M's battery life, the German blog ComputerBase performed an independent test involving two separate Nexus 5 devices, one of which was running Android 5.1.1 Lollipop and the other running Android M.
So, what did ComputerBase find? The team discovered that after 8 hours of standby, the Nexus 5 running Lollipop had lost 4% of its total battery, whereas the Nexus 5 running Android M has lost just 1.5% of its battery. After 24 hours of standby time, the Lollipop Nexus 5 had lost 12%, compared to 4.5% with the Android M Nexus 5. What's really interesting, however, is that after 48 hours of being idle, the Lollipop Nexus 5 had lost nearly a quarter of its battery, while the Android M Nexus 5 remained strong by losing just 9%.
The folks at 9to5Google.com broke these numbers down, saying the total standby time of the Nexus 5 with Android M is a staggering 533 hours, while the standby time for the Nexus 5 running Lollipop was 200. That's a pretty substantial difference, attesting to the power-saving benefits of Google's upcoming Android OS.
"The projected total standby time of the Nexus 5 on Android M is a whopping 533 hours compared to 200 hours running Lollipop. And keep in mind that these battery performance results are for a device that was launched back in 2013 – battery life is a major factor in many consumers decision of which smartphone to buy, and as a result the batteries contained within have only continued to get larger and larger," wrote 9to5Google.com.
Android M is currently only available in developer preview mode.
Are you looking forward to Android M? Let us know in the comments section below!
Summary
Article Name
Nexus 5 To Receive HUGE Battery Bump With Android M
Description
Google's newest O/S Android M has two battery-saving features, making for a big improvement in overall battery performance.
Author