2015 Nexus 5 To Be Released October-November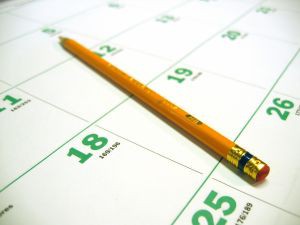 Have you been patiently waiting for Google to release the new 2015 Nexus 5? Well, the wait may soon be over, because new reports indicate that it will hit stores this fall.
Several unnamed sources are saying that Google is preparing to launch the Nexus 5 (2015 edition) in late October or November. Granted, these are unofficial rumors, and there's been no official confirmation by Google, but the timetable seems right. Google released the original Nexus 5 in October 2013, followed by the Nexus 6 just one year later in 2014. Assuming Google follows this same timetable for the Nexus 6, it's safe to assume Google will release it around October as well.
From a business standpoint, October seems like the perfect time to release a new smartphone. It's a couple months before the holidays, giving Google plenty of time to iron out all of the kinks (you can expect to see some bugs), yet it will still be at the top of everyone's wish list. And with so many website and blogs discussing the 2015 Nexus 5, it will be fresh on everyone's minds around this time.
GeekSnack has published some rumored specs of the 2015 Nexus 5 on its website, saying it will likely feature a 5-inch QHD display and sell for "less than $500."
"According to sources close to the matter, the Nexus 5 2015 update will introduce the 5 inch QHD display to the market on an affordable smartphone that will cost less than $500," wrote the folks at GeekSnack. "Although this information has not been officially confirmed, word on the streets is that Google is going to target the new phone at those who were left impressed by phones like the OnePlus One and Huawei Ascend Mate 7, which are both flagship killers with relatively affordable prices."
Unfortunately, we still don't much else about the 2015 Nexus 5 or its intended specs. Google has kept its mouth shut thus far, not even mentioning the handset. But we do know that it is rumored to sport the 5-inch QHD display as mentioned by GeekSnack. The "less than $500" price tag also sounds reasonable, since the original Nexus 5's low price was one of the main reasons why so many people purchased it. Google dropped the ball with the Nexus 6, pricing it at $649 for the 32GB model and $699 for the 64GB model. The high price point of the Nexus 6 greatly restricted sales while causing backlash from consumers.
In addition to a 5-inch QHD display, the 2015 Nexus 5 is also rumored to sport a fingerprint sensor. Several sources are claiming the N5's new fingerprint sensor will be used in conjunction with Android Pay — Google's upcoming near-field communications (NFC) payment system for Android M. Google Wallet has been around for quite some time now, but Android Pay is expected to be a new and improved NFC payment app.
Remember to mark your calenders, because the 2015 Nexus 5 will likely be released around October-November of this year!
Do you plan on upgrading to the new Nexus 5? Let us know in the comments section below!
Summary
Article Name
2015 Nexus 5 To Be Released October-November
Description
Word on the street is that Google will release the 2015 Nexus 5 in October or November, but it still hasn't confirmed any details related to this much anticipated smartphone.
Author