Will Google Release The New Nexus 5 This Year?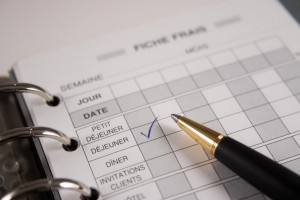 In case you didn't get the memo, Google is rumored to be developing a new version of its highly popular Nexus 5 smartphone. The Mountain View company publicly announced that it would no longer sell the Nexus 5 through its Play Store, meaning consumers would have to buy it through a third-party vendor. This led many people to believe that the device was coming to an end, but new rumors have begun to emerge suggesting that Google is working on a new Nexus 5 device.
So, when will see the new Nexus 5 available for sale? Google has yet to reveal a launch date for the device, nor has it even confirmed the existence of a new Nexus 5. However, several credible sources are claiming that the search engine giant is in fact working on a 2015 edition Nexus 5. This is welcomed news for the countless number of die-hard N5 fans who were less-than-thrilled to hear that Google was no longer selling it.
Back to the question at hand, when will Google release the Nexus 5? There's strong evidence suggesting that it will be released sometime this year — yes, THIS year. If you look back at the history of Google's Nexus line of smartphones, you'll notice there's a trend in which the company releases a new device each year. The Nexus 4 was released on November 13, 2012; the Nexus 5 was released on October 31, 2013; and Google's most recent Nexus 6 device was released October 15, 2014. Assuming Google follows this same trend, it's safe to assume that we'll see a new Nexus 5 available for sale around October-November of this year.
The 2015 edition Nexus 5 is rumored to sport an aluminum body, a 5.1-inch display with HD resolution, 3GB of random access memory (RAM), a 20-megapixel primary camera, and a 3,000 mAh battery. You might be wondering why Google opted for a smaller display. After all, the Nexus sports a 5.95-inch display, which is a good bit larger than the Nexus 5's rumored display. Well, many users have complained that the Nexus 6's display is too large, making it difficult to carry and use. Perhaps Google has listed to these complaints and plans to address them in the upcoming Nexus 5.
Do you think Google will release the new Nexus 5 by the end of the year? Let us know in the comments section below! testosterone levels high
Summary
Article Name
Will Google Release The New Nexus 5 This Year?
Description
Rumors have been circulating about Google releasing a 2015 edition of its popular Nexus 5. Question is when? Let's take a look at the history of the Nexus for some clues.
Author