Is Google Planning To Release a New Nexus 5?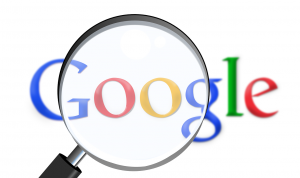 Just months after Google released its highly anticipated Nexus 6 smartphone, new rumors have emerged suggesting the Mountain View company is planning is working on a new Nexus 5 handset. According to the International Business Times, a Weibo user says Google will release a second-generation Nexus 6 smartphone later this year, as well as a Nexus 5 reboot.
The Nexus 6 has been well received for the most part, with users and critics alike praising Google for delivering such a powerful device. However, it has some minor quirks that hold it back it back, one of which is its size. When it comes smartphones, bigger isn't always better. While the Nexus 5 looks and feels like the right size at 4.95 inches, the Nexus 6 is the epitome of a phablet with its massive 5.95-inch display (20% larger than the Nexus 5).
Another complaint many users have with the Nexus 6 is its price. The Nexus 5 was an ultra-affordable high-end smartphone that sold for just $349 for the 16GB model and $399 for the 32GB model. Google decided to take the Nexus 6 in a different direction, pricing the 32GB model at $649 and the 64GB model at $699. Of course, you can buy it at a discounted price if you're willing to sign another 2-year agreement with a major cell carrier, but mobile users today are tired of being locked into manipulative contracts; they want to pay a flat fee for a smartphone without any strings attached.
Unfortunately, Google has stopped production of the Nexus 5. Granted, you can still find some Nexus 5 units available for sale by various third-party outlets, Google no longer sells the device through its Google Play store. Assuming the rumor is true, however, Google may soon add a new version of its popular Nexus 5 back to the Google Play store.
The unnamed Weibo user claims to have insider knowledge that Google is planning to release a new version of the Nexus 6, which will be manufactured by LG, as well as a new version of the Nexus 5, which will be manufactured by Huawei. There's still no official word from Google regarding either of these devices, so you should  take this information with a grain of salt. For the Nexus 5 enthusiasts such as myself, though, this is a glimmer of hope for a possible reboot of the greatest smartphone of all time.
Do you think Google should release a new Nexus 5? Let us know in the comments section below!