WhatsApp Client Now Available For The Nexus 5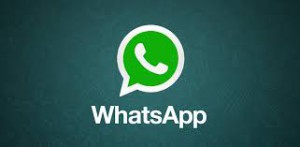 The popular mobile messaging app WhatsApp client is now available for certain Android devices, including the Nexus 5. This isn't a traditional application, however, meaning users must access it through their web browser. If you're a fan of WhatsApp and what to use it on your Nexus 5, keep reading for a step-by-step walkthrough on how to enable it.
In case this is your first time hearing about WhatsApp, let me explain what it's all about: basically, it's an all-inclusive chat app that supports cross compatibility on multiple platforms.  "WhatsApp Messenger is a cross-platform mobile messaging app which allows you to exchange messages without having to pay for SMS. WhatsApp Messenger is available for iPhone, BlackBerry, Windows Phone, Android and Nokia," wrote app maker. The company recently released a client version, however, that allows users to view and respond to messages from their PC. Among other things, this client version supports voice calling — a feature that's NOT found in the standard Google Play edition.
If you want to use WhatsApp's voice calling feature, you'll need to download and install the latest client version. WhatsApp is currently available for Android, Apple iOS, Windows and even BlackBerry, but the standard version of the software does not include voice calling. This is where the client app comes into play: once installed, the client version of WhatsApp will allow you to place and receive voice calls, without relying on your cell carrier. Why would you need this? If you're stuck in someone's basement where there's no cell reception, you could use WhatsApp's voice calling to place and/or receive calls over WiFi.
So, how do you download WhatsApp client to your Nexus 5? CultureMob offers a pretty good explanation of the process. Basically, though, you'll need to visit the official WhatsApp website, download the APK file to your computer (don't download the Google Play app), transfer the file to your Nexus 5 via a USB cable, locate and open the file on your Nexus 5, and perform the installation. It's a quick and easy process that should only take a couple of minutes, at which point you'll be able to place and receiving calls using WhatsApp.
Do you plan on installing WhatsApp on your Nexus 5? Let us know in the comments section below!