Franco Kernal Available For Google Nexus 6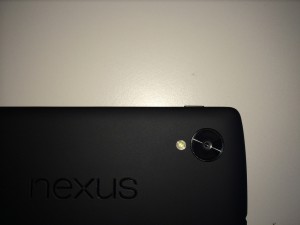 Avoid Android developer Francisco Franco released his famous Franco Kernal for the Google Nexus 6 last month. Previous version didn't support Google's flagship smartphone, but this has since been addressed in the latest FKU. So if you're looking to tweak your Nexus 6, give it a shot!
Franco Kernal introduces a wide range of features, improvements and fixes to the Nexus 6, including a new user interface that leverages the power of Android 5.0 Lollipop's Material design, interface change to CPU clocks and governor perimeters, improved backups, profile creation tool dubbed "Per App Profiles," graphical system monitoring tool, CPU temperature display, and more. It's a pretty impressive mod to say the least, which is apparent from its 4.8/5-star rating on Google Play (for the premium version).
"It's official, I love the Nexus 6. I'll will write a detailed post about my impressions later today and push the first FK – I think I'm happy enough about my changes. Don't forget the lastest FKU update already supports the N6, fully. I will be pushing an updated FKU Free sometime in the next days as I believe updating Kernels should be absolutely Free," wrote Franco on his Google Plus page.
You can download the franco.Kernal updater for free at Google Play — https://play.google.com/store/apps/details?id=com.franco.kernel.free&hl=en. There's also a paid version available for $3.49 which comes with additional functionality. In order to use Franco Kernal, however, you must first gain root access to your Nexus 6. This alone requires some technical expertise, and there's always a risk of bricking your device during the process. If you aren't comfortable rooting your Nexus 6, it's recommended that you skip the Franco Kernal and stick with the vanilla version of Android.
So, should you download franco.Kernal on your Nexus 6? This is a decision that only you can make. franco.Kernal is arguably one of the most popular Android mods on the market, featuring a wide variety of features and improvements. The only real downside is that you'll need root access to your device to install it, which of course is a huge setback for some. If you're familiar with the process of rooting, however, you'll find installing franco.Kernal to be well worth the time.
The latest version of franco.Kernal supports the following devices: Galaxy Nexus, Nexus 4, Nexus 5, Nexus 6, Nexus 7 (2012), Nexus 7 (2013), Nexus 10 and OnePlus One .
Have you installed the Franco Kernal for the Nexus 6? Let us know in the comments section below!