CyanogenMod 12 Now Supports The Nexus 5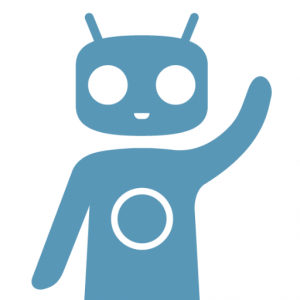 Good news Nexus 5 users: CyanogenMod 12 is now available for your mobile device. Just one day after Google released its highly anticipated Android 5.0 Lollipop update, CyanogenMod began started supporting several new smartphones and mobile devices, including the Google Nexus 6, LG G3 (international version), and the line of budget-friendly Google smartphones. Shortly after this first round of updates, the Nexus 5 received support for CyanogenMod.
What the heck is CyanogenMod?
CyanogenMod is an open-source mod designed for use on the Android operating system. "CyanogenMod is an aftermarket firmware for a number of cell phones based on the open-source Android operating system. It offers features not found in the official Android based firmwares of vendors," wrote the CyanogenMod.org website.
So in other words, it's a highly customizable user interface, or skin, that's installed on top of Android. Your Nexus 5 will still run Android 4.4.4 or 5.0 (depending on whether or not you've received the update), but you'll also have the CyanogenMod skin which introduces a wide range of new features and improvements.
Some of the features of CyanogenMod include:
Removes unwanted software that comes pre-installed/pre-loaded from your cell carrier.
Privacy Guard feature to specify which apps can access your contacts and other personal data.
Global Blacklist feature to block incoming calls from specified phone numbers.
Quick Settings ribbon allows you to access your settings by swiping.
CM Updater automatically checks for new CyanogenMod updates.
Integrated theme engine to change the look and feel of your Nexus 5.
File Manager to view and access files on your Nexus 5, without connecting it to a computer.
Fully customizable button configurations.
How To Download CynanogenMod on The Nexus 5
If you're interested in installing CyanogenMod on your Nexus 5, you'll first need to gain root access to your device. Be warned, rooting may void your Nexus 5's warranty, and there's always an inherit risk of bricking your device when doing so. Only attempt to root your Nexus 5 if you are familiar with the process.
Assuming you have root access to your Nexus 5, you can download CyanogenMod 12 by visiting http://wiki.cyanogenmod.org/w/Hammerhead_Info. Under the "Installation" sub-heading, click on the link titled "How to install CyanogenMod on the Nexus 5." This will walk you through the steps to downloading and installing this highly popular Android UI. Just remember to back up your files beforehand to prevent any accidental data loss.
Have you tried CyanogenMod on the Nexus 5? Let us know what you think in the comments section below!