Nexus 5 Modded To Run CyanogenMod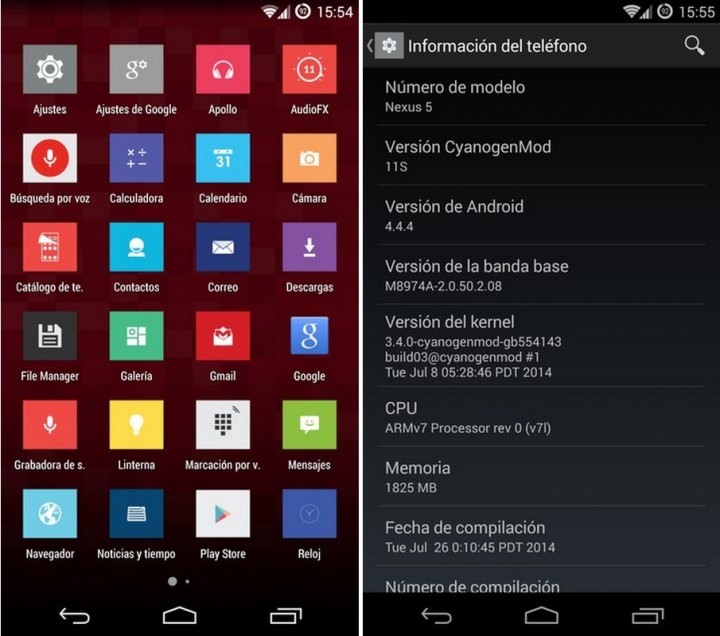 The OnePlus One was touted as the "flagship killer," referring to its high-end specs combined with a rock-bottom price tag of just $299. But there's a catch: the company isn't able to keep up consumer demand for their new smartphone, so they are using a ridiculous invite system to sell their limited inventory. If you own a Google Nexus 5, however, you can mod it to run the OnePlus One's CyanogenMod.
So, what exactly is CyanogenMod? It's basically a custom firmware based on the framework of Android 4.4.4. CyanogenMod 11S was originally used on the OnePlus One smartphone, but ingenious developers have taken it and transferred it to the Nexus 5. Installing the software on a Nexus 5 is surprisingly easy, but it's worth mentioning that users run  the risk of bricking their device and/or voiding their warranty in doing so. If you  aren't willing to take this risk, keep your original stock Android OS and do not attempt to install the CyanogenMod 11S.
According to the International Business Times, the CyanogenMod 11S port for the Nexus 5 works well and contains no major bugs or compatibility issues. Some of the smaller features may not be supported in the port, but all of the major core functions work flawlessly. Again, though, users still run the risk of bricking their Nexus 5 when attempting to install the CyanogenMod. MOD AT YOUR OWN RISK!
To install the CyanogenMod 11S on your Google Nexus 5, there are a few things you must first do. Start by installing the TWRP custom recovery software on your phone. This will back up your data to allow for a factory reset in the event of a crash (trust me, crashes happen). Next, download the CyanogenMod 11S by clicking here. Before proceeding to the actual installation process, make sure your Nexus 5 is charged to a minimum of 80% battery power. Attempting to mod an undercharged device may result in hardware failure.
Once you've followed the steps mentioned above, you can begin the installation process. The XDA Developers forum has published a step-by-step guide on how to install the CyanogenMod 11S on the Google Nexus 5. It's recommended that you follow this tutorial to mod your device. While there are several other guides available online, the XDA Developers forum is usually the best source of information for modding smartphones.
Have you tried the CyanogenMod on your Google Nexus 5? Let us know in the comments section below!