HTC Sense 6 UI Ported To The Google Nexus 5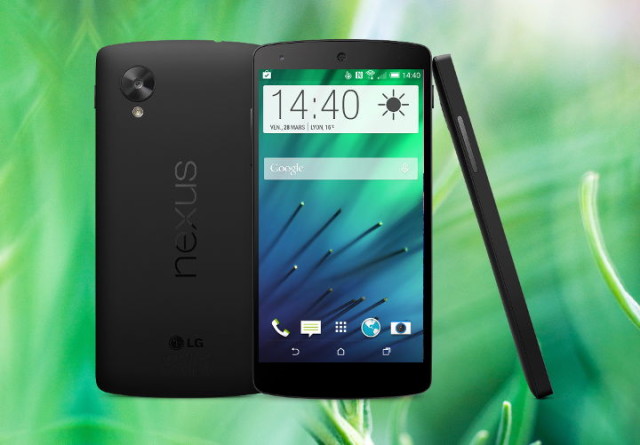 One of the most appealing features of the Google Nexus 5 is its default, out-of-the box functionality. From the moment you first power up the device, you'll feel right at home navigating through the latest version of Android 4.4 KitKat. Google has done an exceptional job at creating a positive experience for the end-user, which is why the Nexus 5 remains a top-selling smartphone after 6 months of its release. But Nexus 5 owners are now able to switch their OS to the HTC Sense 6 UI using an unofficial port.
Warning: Custom Mods Could Brick Your Nexus 5
We must reiterate that this is an unofficial port that's still in the alpha stages of production. Installing HTC Sense 6 on your Nexus 5 could have disastrous consequences (bricking your device), especially if you're unfamiliar with the process. For this reason, we can't recommend installing this or any other custom mod on the Nexus 5.
If you're still wanting to test out the new HTC Sense 6 UI on your Nexus 5, there are a few things you should know…
Overview of HTC Sense 6 UI
HTC Sense 6 is the user interface installed on the HTC One (M8) smartphone. It offers several unique features that aren't found in barebones Android 4.4 KitKat, which is why some users were eager to port it over to the Nexus 5. It's a fast, brilliant mobile OS that adds a touch of style to traditional mobile usage. With that said, the port is still in the early stages of development, and many of its features are currently restricted.
Some of the working features of the HTC Sense 6 port include vibration, Bluetooth, touchscreen, internal SD card, SIM detection, WiFi, messaging and calling.
How To Install HTC Sense 6 on The Nexus 5
Installing HTC Sense 6 on the Nexus 5 isn't as easy as heading over to Google Play and clicking the "install" button. Being that it's an unofficial port, you'll have to get your hands dirty so to speak. Go to XDA Forums and follow the instructions posted by user GalaxyUser.
There are still plenty of bugs that need to be worked out with the HTC Sense 6 port, including hotspot connectivity, HW acceleration, camera, NFC and notification LED (probably other bugs not mentioned as well). But if you follow the instructions posted, you should be able to get HTC Sense 6 up and running on your Nexus 5 device.
What do you think about the HTC Sense 6 user interface? Let us know in the comments section below!