Android 5.0 Lollipop Tips and Tricks For The Nexus 5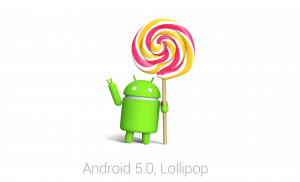 Android 5.0 Lollipop is the largest and most comprehensive update in the history of Google's Android operating system. It introduces a wide range of new features and improvements while plugging up some existing bugs and vulnerabilities. Being that the Nexus 5 is a Google device, it was one of the first handsets to receive the update. However, many users are unfamiliar with the update and everything it entitles.
Face Unlock
Okay, Face Unlock technically isn't a new feature, as it's been around in previous versions of Android. Up until now, though, its function was limited at best. Android 5.0 Lollipop improves the stability and overall functionality of Face Unlock, allowing users to unlock their Nexus 5 simply by taking a photo of their face. To enable Face Unlock, access Settings > Security > Smart Lock > Trusted Face. Next, you'll see a walkthrough explaining how the process works. Basically, you look directly into the camera, at which point it will take your photo to verify your identity. Face Unlock doesn't work 100% of the time, but it's still a nifty feature that's sure to impress your friends.
Battery-Saving Mode
The Nexus 5 already boasts one of the longest-lasting batteries of any smartphone, but thanks to the new Battery-Saving mode in Android Lollipop, users can get even more use on a single charge. To enable Battery-Saving mode, access your device's Settings > Battery > Battery Saver. This will bring up a new page which allows you to enable Battery-Saving mode now, or you can schedule it to turn on when your device reaches 5% or 15% battery.
Lock Screen Shortcuts
Another feature that was added in Android 5.0 Lollipop is lock screen shortcuts. Once you've upgraded to Lollipop, turn on your Nexus 5's display while leaving it locked and look at the bottom left and right corners. Notice the two new icons here?  Tapping on these buttons will access the customization options for the dialer and camera respectively. For instance, you can set up your Nexus to turn on the camera when you swipe to the left on the locked screen, or you can set up the dialer to turn on when you swipe to the left. These are just a few of the possible lock screen shortcut solutions.
Have any other Android 5.0 Lollipop tips for the Nexus 5? Let us know in the comments section below!