Cool Nexus 5 Features You Should Try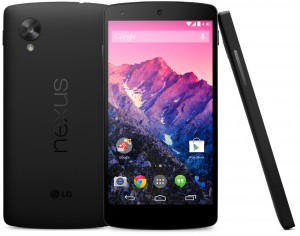 The Google Nexus 5 is packed with some pretty cool features, some of which you may already know while others may surprise you. The truth is that very few users have fully explored their device. So if you're looking to get the most out of your Nexus 5, try out the features listed below.
Face Unlock
Face Unlock is exactly what is sounds like: a locking mechanism in which the user's face unlocks the device. When your Nexus 5 is powered off or goes into sleep mode, you must look into the camera to unlock it. Granted, typing a 4-number PIN is just easy, but this is a nifty trick to show off to your friends.
To enable Face Unlock, tap Settings > Personal > Security > Screen Lock > Face Unlock. After enabling Face Unlock go back into the Security settings and choose Improve face matching and Liveness check. Doing so will improve its accuracy, making it easier for your device to recognize you.
Type Text By Speaking
Manually typing out long text massages, emails and other forms is a monotonous, painstaking task. Thankfully, Google has a built in speech-to-text function that allows users to speak messages rather than manually typing them.
To use this feature, tap the location where you want to input text, followed by tapping the microphone icon. Wait for the microphone to appear and begin speaking. Google's voice recognition software is surprisingly accurate; however, there are a few things you should know. First, you must speak punctuation, such as "comma," "period," "question mark," "exclamation mark," or "exclamation point." Also, try to make short pauses to allow the system to complete the translation.
Gesture Typing
If speech-to-text isn't your cup of tea, you should try the Nexus 5's Gesture Typing. This feature allows users to type messages by gliding their finger over the letters rather than tapping them. t
To enable Gesture Typing, access Settings > Language & input > Keyboard & input methods > Google Keyboard > Settings > Gesture typing > Enable gesture typing. Once enabled, you can glide your index finger across the letter you wish to input, making short stops at each letter. When Google reveals the word that you are trying to create, remove your finger to input the word. You can improve the accuracy of Gesture Typing by hovering over letters you wish to emphasize for a longer period of time.
Did we skip any other useful Nexus 5 features? Let us know in the comments section below!