Nexus 5 to Receive Boot-Time Warnings
By Brent Writer on July 30, 2015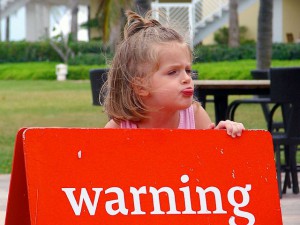 Google has announced plans to implement a boot-time warning system in its line of Nexus smartphone and tablets.
Details about the new warning system can be found on the official Nexus support page here. According to the article, it will automatically check the Nexus' operating system to ensure that it's "safe to use. If the boot-time warning system detects corruption or some other anomaly, it will display a warning to notify the user of the problem.
The article reveals that Google's new boot-time warning system will consist of three different colors, each of which indicates a different level of severity. A yellow warning indicates the device's operating system has deviated from the norm; an orange-colored warning indicates the operating system is corrupted; and a red warning indicates the device is fully corrupted and not safe to turn on (you want to avoid red warnings).
"When you turn on an Android device, the operating system is checked to make sure that it's safe to use. This means that the code running on your device comes from a trusted source and hasn't been changed or corrupted," wrote Google on its support page. "You may get one of the following warning messages to let you know that there could be a problem with your operating system."
You might be wondering why Google would introduce a boot-time warning system in the first place. After all, tens of thousands of people have used the Nexus 5 and other Nexus devices without a warning system, so what's the point in having one now? The purpose of Google's boot-time warning system is to notify users to the presence of a corrupted operating system. If a user unknowingly downloaded a malicious app or software on their device, it could potentially steal their data, delete their data, or even brick their handset. The new boot-time warning system aims to prevent such disasters by notifying users when their phone's data is corrupted.
Of course, the boot-time warning system is just that — a warning system. It's not going to miraculously fix bugs and vulnerabilities, but rather it's designed to notify users about their presence. What should you do if you notice a yellow, orange or red warning on your Nexus 5? Google offers advice on how to fix these warnings at https://support.google.com/nexus/answer/6185381, but keep in mind that there's no universal solution to warnings. Some warnings may be triggered by minor discrepancies or conflicts between two or more apps, whereas others may be triggered by malicious software or "homebrew" operating systems.
It's unclear when Google will actually add this boot-time warning system to Android. However, reports suggest that it will be added to the company's upcoming Android M operating system. Assuming this information is true, we could likely see this feature added by the end of year. In any case, you can check back with our blog here at TheNexus5.com for all of the latest news and updates.
Do you the introduction of boot-time warnings is a good idea? Let us know in the comments section below!
Image courtesy: https://www.flickr.com/photos/zanzibar123/
Summary
Article Name
Nexus 5 to Receive Boot-Time Warnings
Description
Google will be adding a series of color-coded boot-time warnings, reportedly beginning with the Android M operating system.
Author
About Us

Are you a die-hard Google Fan? Or a Nexus Lover? Well, you have landed at the right place then! With the great success of its predecessor, Nexus 5 is headed the right way with its ultimate features and specs! It might just be called "The Affordable Smartphone of the Decade", as it comes at the right price and superior features, which will take your breath ..

About Us

Recent Posts
Copyright © 2021 | Privacy Policy
Website Designed by
ContentFirst Marketing
|