Is This The New Nexus 5?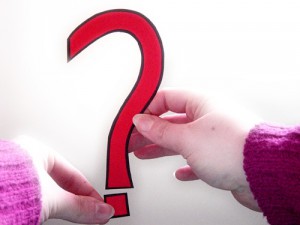 In case you didn't get the memo, Google is working on a new 2015 edition Nexus 5 smartphone, which many sources are claiming will be released later this year around October. While the Mountain View company has yet to officially announce this handset, a new concept image has appeared on the popular Android community website AndroidPit.com. Does this image accurately depict what Google's next generation flagship smartphone will look like?
See for yourself by visiting https://www.androidpit.com/nexus-5-2015-price-release-date-specs-features and scrolling to the center. Here you'll see a "concept image" that was designed by user MiqdadAbdulHalim. It certainly looks like the real deal, featuring a similar style and body as the Nexus 6. The concept image does not appear to have a physical home button, which has become a common trend among Android smartphones. Unfortunately, the image doesn't reveal much else about the handset. It doesn't show the camera, nor does it provide information on the hardware powering the device.
In any case, we do know that Google is planning to release two separate versions of the new Nexus 5: one will be manufactured by LG, and another will be manufactured by Huawei. The LG Nexus 5 is rumored to have a slightly smaller screen along with a less powerful (I wouldn't call it weaker) battery than the Huawei version. It's safe to assume the LG version will also cost less than its counterpart considering the hardware differences between them.
AndroidPit went on to say that the Nexus 5 is expected to launch in October of this year. It didn't provide a source for this information, but rather the website cites the fact that Google releases a new Nexus handset around this time of year.
"The Nexus 5 (2015), or Nexus 5 (second generation), is an upcoming smartphone expected to arrive in October 2015. Each year, Google partners with a manufacturer to produce a new Nexus phone," wrote the folks at AndroidPit. "We now know that LG will build a 2015 Nexus while other, increasingly convincing, rumors continue to point to a second, Huawei-built Nexus. Read below for everything you need to know about the 2015 Nexus, including a highly suspicious new benchmark leak."
Some of the rumored specs for the Nexus 5 include an octa-core Qualcomm Snapdragon processor, 3-4GB of random access memory (RAM), a 3D camera of unknown megapixel power, and a fingerprint scanner. It's also rumored to run Google's new Android M operating system, the successor to Lollipop.
But there's still much we don't know about the new Nexus 5. How much will it cost? Which carriers will support it? How long is the battery life? These are just a few of the many questions that remain unanswered at this time. With that said, you can check back with us here TheNexus5.com for all of the latest news surrounding Google's upcoming flagship smartphone.
What kind of features do you hope to see in the new Nexus 5? Let us know in the comments section below!
Summary
Article Name
Description
An image of the 2015 Nexus 5 has popped up on a popular Android site - while it doesn't show many details, this could be what Google's newest smartphone will look like.
Author