Will The New Nexus 5 Have a 3D Camera?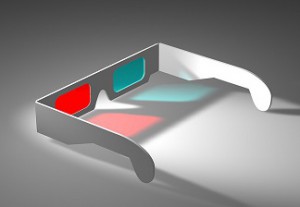 As we edge closer and closer to the launch of Google's next generation flagship smartphone, we're learning more about its possible features and specs. One rumor going around suggests the new Nexus 5 will sport a 3D camera — yes, a three dimensional camera.
So, how does a 3D camera even work? And will it really be included in the new Nexus 5? It's unknown if the new Nexus 5 will have a 3D camera at this time. Google has yet to announce the Nexus 5, let alone reveal its hardware. However, several credible sources are saying that the handset will in fact have a 3D camera.
You might be surprised to learn that 3D cameras in smartphones aren't new. On the contrary, they've been around for years now. HTC has toyed with this technology, implementing a 3D camera is its Evo 3D smartphone. Many mobile experts view this as the industry's first 3D camera. Soon after the Evo 3D's release, LG entered the playing field with its 3D camera-compatible handset, the Optimus 3D. The LG Optimus 3D actually came with a dual-camera setup, complete with an autostereoscopic display to allow users to view three-dimensional images without requiring 3D viewing glasses.
As noted by AndroidOrigin, however, these cameras were hot when they initially hit the market, but their popularity soon died off. The hardware was somewhat lacking at the time of the Evo 3D and Optimus 3D's release, restricting the capabilities of their cameras. You can still take 3D photos with them, but the sup-par hardware at the time made this more of a novelty feature than anything else.
"3D cameras were a rage once. With companies like HTC and LG backing this technology, there were a lot of expectations from them to deliver some set of really useful features and uses. At the time, these 3D cameras had their fans, albeit a small set of them," wrote the folks at AndroidOrigin.
What makes the new Nexus 5 different is that it should include superior hardware, allowing for a more effective 3D camera. Camera sensors have evolved dramatically since then, boasting more photo-taking power than ever. When used in conjunction with the Nexus 5's octa-core processor and 3-4GB of random access memory (RAM), we can only assume that it will be more than capable of delivering stunning, three-dimensional photos.
So, when can you expect to see the new Nexus 5 and its 3D camera for sale? There's still no official word on a release date, but many experts are saying the new handset will hit stores around October of this year. This makes sense considering the fact that Google has released previous Nexus handsets around this time of year.
Do you think the new Nexus 5 should have a 3D camera? Let us know in the comments section below!
Summary
Article Name
Will The New Nexus 5 Have a 3D Camera?
Description
While Google hasn't even confirmed the release of a 2015 Nexus 5, there is some credible speculation that they will, and it will include a 3D camera. Previous 3D smartphone cameras didn't do well, mostly due to hardware and software limitations. We can expect more from Google.
Author