What to Do With Your Old Nexus 5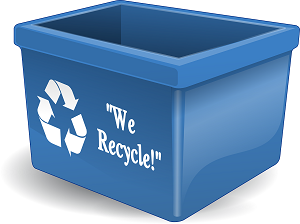 I think it's safe to say the original Nexus 5 is nearing the end of its life. Google announced earlier this year that it was pulling the highly popular handset from its Play Store to make room for newer devices like the Nexus 6. And with the new 2015 Nexus 5 reboot just around the corner, many original Nexus 5 users are preparing to make the upgrade. So, what should you do with your old Nexus 5?
Music Player
Rather than getting rid of your old Nexus 5, you may want to hang on to it so you can use it as a music player. The Nexus 5 has a decent storage capacity, with models offering either 16 or 32GB of storage space. Assuming the only data you store on it is MP3s, that's a ton of room for music. Whether you're going for a morning jog, working in the office, or just laying in your bed at night, the old Nexus 5 makes an ideal portable music player.
Sell it On eBay
If you want to fetch top dollar for your old Nexus 5, sell it on eBay. Prices for used Nexus 5s range from $200 to $300, which is pretty good considering their age. Be sure to include photos of your actual Nexus 5 rather than stock photos to show potential buyers that you really have it and what condition it's in. Also, consider offering free shipping to entice eBay users to bid. You'll have to cough up the money to pay for shipping out of your own pocket, but numerous studies have shown that auctions generally with free shipping end with a higher winning bid.
Sell it Via a Third-Party
Some people avoid auction sites like eBay simply because they don't want to deal with transactions. With Gazelle, though, you can sell your Nexus 5 directly to the website, who then sells it to a buyer. Keep in mind that you won't receive as much money when selling your Nexus 5 on Gazelle, but it's easier and less of a hassle. Of course, Gazelle is just one of many third-party vendors of used smartphones. Feel free to browse around some of the other vendors' sites as well.
Donate it
Alternatively, you can donate your old Nexus 5 to charity. Most major charity organizations like GoodWill will gladly accept your "gently used" Nexus 5. You won't receive any cash by donating your Nexus 5, but you'll get a warm and fuzzy feeling inside knowing that you did a good deed. And as a side benefit, you can write off your donation when you file taxes, meaning you'll recoup at least some of its value back. Search online for charities you'd like to support to see if they accept smartphones.
Recycle It
In the event that your Nexus 5 is completely wasted, you may want to recycle it. Electronic waste (known as e-waste) has become a major problem, polluting streams, rivers, waterways, the ground, and even the air. Taking your old Nexus 5 to an electronics recycling facility will ensure it doesn't end up polluting the environment.
What do you plan on doing with your old Nexus 5? Let us know in the comments section below!
Summary
Article Name
What to Do With Your Old Nexus 5
Description
If your Nexus 5 is nearing the end of its life or you're ready to upgrade, consider these options for what to do with it.
Author