Poll: Users Prefer the LG Nexus 5 Over Huawei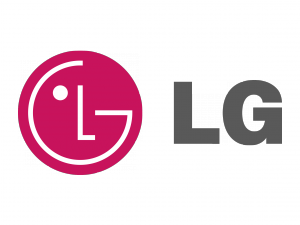 We're fast approaching the release of Google's highly anticipated Nexus 5 reboot. While the Mountain View company has yet to announce an exact date, many experts believe it will happen around the months of September and October. This would make sense considering the fact that the original 2013-2014 Nexus 5 was released in October, and Google usually follows a pattern of releasing a new generation of smartphones once per year.
There have been several twists and turns surrounding the new Nexus 5, but nothing more newsworthy than rumors that it will come in two different variants: a high-end variant that's being manufactured by LG, and a more budget-friendly variant that's been manufactured by Huawei. So, which version of the 2015 Nexus 5 will come out on top? According to a recent poll conducted by the Android fan site AndroidPit, LG is the clear winner among users.
AndroidPit conducted a poll, asking users which manufacturer they want to make the new Nexus 5. Along with the most probably options — LG and Huawei — other manufacturers listed in the poll include Xiaomi, Motorola, Samsung, Sony, HTC, OnePlus, Oppo, Asus and Lenovo. In the end, however, LG came out on top with an overwhelming 45% of user votes, whereas Sony came in a very distant second with just 11%, followed by Motorola with 10%.
What's the scoop on the 2015 LG Nexus 5 and why do so many users prefer it over other manufacturers? There are a few possible reasons as to why it's the preferred manufacturer for the new Nexus 5, one of which is the simple fact that LG made the original 2013-2014 edition Nexus 5, which was a HUGE hit. Fans of the original Nexus 5 were hoping Google would recreate the experience with the Nexus 6, but it didn't turn out this way. Instead, Google opted to use Motorola to manufacture the Nexus 6 — and the Nexus 6 had numerous shortcomings that turned users away. If Google truly wants to recreate the authentic Nexus 5 experience with the 2015 reboot, it needs the help of LG.
We still don't know the full details and specs of the new Nexus 5, but rumors are beginning to appear, painting a picture of what to expect with Google's upcoming handset. According to one article, the LG variant — codenamed 'Angler '– will sport a 5.2-inch display along with an octa-core Snapdragon 808 processor and 2,700 mAh battery. The Huawei variant — codenamed 'Bullhead' — will have a larger, 5.7-inch display with a slightly beefier 3,500 mAh battery and a faster Snapdragon 810 processor. With a screen size of nearly six inches, many users may feel the Huawei variant is still too large, which could be why so many people voted for LG to manufacture it.
These are just rumored specs at the moment and in no means "official." Nonetheless, it provides some insight into one of the most talked about smartphones of the year. You can check back with our blog here TheNexus5.com for all of the latest news surrounding the 2015 Nexus 5.
Which handset do you prefer? The LG Nexus 5 or the Huawei Nexus 5?
Summary
Article Name
Poll: Users Prefer the LG Nexus 5 Over Huawei
Description
There's been a lot of discussion around who will manufacture Google's 2015 Nexus 5 -- based on poll, results, LG is the top choice.
Author