New Rumors Emerge Indicating LG Will Build The New Nexus 5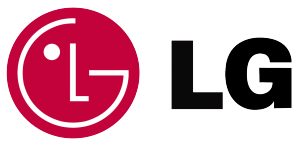 If you keep up with our blog here at TheNexus5.com, you're probably well aware of recent rumors about a new Nexus 5 handset. While there's been no official confirmation by Google, several credible sources are saying that a 2015 edition Nexus 5 is in the works. This is welcomed news for many loyal Nexus users, as the most recent Nexus 6 handset lacks the charisma of its counterpart. But who's going to manufacture the new Nexus 5 smartphone?
There are a few possibilities regarding which company will manufacture the new Nexus 5. One possibility is that Motorola will build it, which would make sense considering Motorola manufactures the Nexus 6. With Google already having strong ties to Motorola, it should be relatively easy to convince them to build a new Nexus 5 device. Furthermore, Motorola is a trusted, established brand in the mobile industry, which could prove useful in promoting the new Nexus 5.
Another possibility is that Chinese smartphone maker Huawei will build the 2015 edition Nexus 5. Huawei has remained quiet as of late, focusing its efforts on its latest smartphone the P9. But could company executives be working on new Nexus 5 behind the curtains? Some sources seem to think so. And being that Huawei is known for being solid devices at low prices, it seems fitting for a new Nexus 5.
A third option, however, is that LG will produce the new Nexus 5. As noted in a Google Plus post by Android Police's Artem Russakovskii, an unnamed source has said that both Huawei and LG are planning to manufacture new Nexus devices. Huawei's Nexus handset will boast a 5.7-inch display, whereas the LG Nexus will feature a slightly smaller 5.2-inch screen. Again, these are just rumors, and there's been no official confirmation by neither LG nor Huawei, but many people believe them to true.
"What's more interesting, the source also mentioned a second Nexus phone this year – an LG, with a planned 5.2″ screen size," said Artem Russakovskii of AndroidPolice. "If Google indeed rolls with both, it'd be the first time two Nexus phones came out in the same year – a strategy that makes a whole lot of sense to me as not everyone is into behemoths like a Nexus 6."
Do you think LG is the right company to manufacture the new Nexus 5? Let us know in the comments section below!
Summary
Article Name
New Rumors Emerge Indicating LG Will Build The New Nexus 5
Description
Rumors are circulating about who will build the 2015 Nexus 5 - read on to see who the contenders are likely to be.
Author