Which Manufacturer Should Build The 2015 Nexus 5?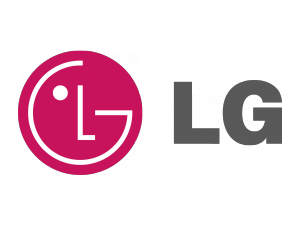 As we edge closer and closer to summer, there's a growing belief that Google is planning to unveil its highly anticipated Nexus 5 reboot. The Mountain View company has yet to confirm or deny these rumors, but several credible sources say it's true. This begs the question: which manufacture is going to build the 2015 edition Nexus 5?
There are a few different possible contenders for the 2015 Nexus 5, one of which is Motorola. This, of course, would only make sense being that Motorola built the last Nexus smartphone. Manufactured by Motorola, the Nexus 6 has received mostly praise and positive comments from users. It's a solid Android smartphone with a powerful quad-core processor, 3GB of random access memory (RAM), 32/64GB of internal storage, and an upgraded camera. But the Nexus 6 doesn't come without its flaws, including a much higher selling price of $649/$699, as well as an oversized (possibly too big) display of 5.95 inches.
But it's unlikely that Motorola will be chosen to build the 2015 Nexus 5 simply because of recent criticism surrounding the Nexus 6 handset. Granted, the Nexus 6 is a powerful smartphone with some pretty impressive features, but Google ultimately dropped the ball with its display size and pricing. With a starting price of $649, it costs nearly twice as much as the original Nexus 5. You can purchase the Nexus 6 at a lower price if you're willing to sign another 1/2-year agreement with a qualified cell carrier, but users have grown increasingly tired of cell phone contracts, which is why the Nexus 5 did so well.
Another possibility is that the Chinese manufacturer Huawei will build the 2015 Nexus 5. They've really come out and made a name for themselves in recent years, releasing several powerful yet affordable Android-powered smartphones. Huawei is considered to be a more affordable choice when compared to Motorola, which could translate into a lower cost for the consumer.
The website AndroidPit.com actually published a vote, asking visitors which manufacturer they believe should build the 2015 Nexus 5. As of writing this, LG is the clear winner with an overwhelming 45% of the votes. Why do so many people feel that LG is the right choice for the new Nexus 5? Well, LG actually built the original 2013-2014 Nexus 5, and given its widespread success, hiring the company to build the new 2015 Nexus 5 would probably be a smart choice.
Which manufacturer do you think is the right choice for the upcoming 2015 edition Nexus 5? Let us know in the comments section below!
Summary
Article Name
Which Manufacturer Should Build The 2015 Nexus 5?
Description
Rumors are still floating around regarding the possible release of a 2015 Nexus 5, and by most accounts, the rumors seem to be true. Now the bigger question is who will manufacture it? Motorola, Huawei and LG are the tops contenders.
Author