Report Indicates Not 1 But 2 New Nexus Smartphones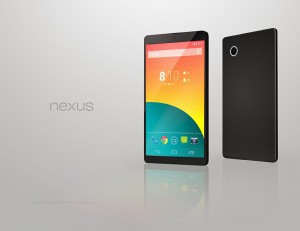 Google has been rumored to be working on a new 2015 edition Nexus 5 handset for months. Up until now, though, most people assume the Mountain View company was producing a single smartphone, but a new report suggests that Google is planning to release two Nexus 5 devices.
According to a report published by AndroidPolice, Google is planning to release two new Nexus 5 smartphones, both of which will be launched by the end of the year. One of the handsets will be a "normal" sized smartphone, while the second will be a larger phablet-sized handset. It's believed that both smartphones will be given the Nexus 5 brand, although Google will likely add some type of unique identifier to help consumers distinguish between them.
The smaller of the two Nexus 5 smartphones will be manufactured by LG. Of course, this should come as no surprise considering the fact that LG manufactured the original 2013-2014 edition Nexus 5. AndroidPolice claims this handset will sport a 5.2-inch display, a Qualcomm Snapdragon 808 processor, and a 2700 mAh battery.
The larger Nexus 5 will reportedly be manufactured by Huawei. Rumored specs for this variant include a 5.7-inch display (note: that's still smaller than the current Nexus 6), along with a Qualcomm Snapdragon 810 processor, and a 3500 mAh battery.
What we don't know — well, one of the things at least — is how much the Nexus 5 devices will cost. The Nexus 5 was priced at just $349 for the 16GB model. Unfortunately, it's doubtful the new Nexus 5 will be sold at such as low price. In any case, it should cost less than the Nexus 6.
Are these specs real or is this just another fly-by-night rumor that's here today and will be gone tomorrow? AndroidPolice gave the rumor a "confidence level" rating of 7 out of 10, which is pretty strong. They also have a solid track record at publishing accurate information regarding Android news, so it's safe to assume this is the real deal.
"We're rating the confidence level of the phone aspect of this rumor at a 7 out of 10. The source is reliable, and we believe the information to accurately represent the state of things in the very recent past," wrote the folks at AndroidPolice. "The specs on the phones are still tentative in the information we've received, though. They're probably further along now and things might have changed. The tablet rumor we're putting at an 8 out of 10. It's almost certain."
Which Nexus smartphone do you plan on buying? Let us know in the comments section below!
Summary
Article Name
Report Indicates Not 1 But 2 New Nexus Smartphones
Description
We've been hearing about a 2015 Nexus 5 for months. Now a fairly reliable rumor is indicating Google will release not one, but two versions of a 2015 Nexus 5.
Author