Is The Beginning of The End For Nexus Smartphones?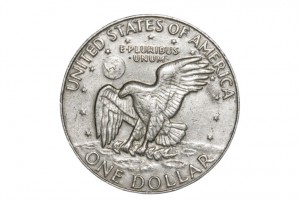 One of the most attractive features of the Google Nexus 5 is its highly competitive starting price of just $349, which is a fraction of the price of similar smartphones such as the Samsung Galaxy S5 and HTC One (M8). However, the affordable line of Nexus smartphone could be coming to an end, as rumors suggest the Mountain View company is toying with the idea of replacing it for a more expensive, premium line of devices.
Google's 'Silver' Program
As first reported by The Information (The Verge), Google is working on a program dubbed "Silver" that would allow it to work closely with manufacturers to release high-end smartphones that meet a very strict set of criteria. Critics of Google's Nexus smartphones have slammed the company for not doing enough to complete with the Apple, saying the Nexus doesn't offer the same positive user experience as the iPhone. The Silver program is designed to tackle this issue head on, providing industry-leading smartphones to compete with Apple.
The Information also notes that Google will pay OEMs to limit the amount of unnecessary software (bloatware) on its devices. Assuming the OEMs live up to their side of the deal, Google has agreed to provide greater support along with marketing assistance to further push the new Silver smartphones into the hands of consumers.
Silver Smartphones: What To Expect
Unfortunately, we don't know much else about Google's upcoming Silver line of smartphones. Some analysts predict they will feature an entirely new software, while others believe they will run on a modified version of the Nexus 5 software.
In terms of hardware, anything is possible with the Silver program. We could see some truly amazing smartphones being released under this program — especially if Google plays their cards right.
Get Ready For Higher Prices…
Due to the higher production costs, Google would likely raise the prices of its smartphones, forcing consumers to pay more than the typical affordable prices. The Nexus 5 remains a top-selling smartphone, even after 6 months of its initial release. Of course, one of the reasons for its success is its rock-bottom price of just $349. Will consumers shell out more money for Google's Silver program smartphones?
Google is allegedly planning to invest over $1 billion into the Silver program, funneling funds into manufacturers to streamline the process. There's been no official work yet on when the new devices will be released, but check back with us here at TheNexus5.com for all of the latest news and details surrounding the Silver program.
Do you think this is a smart move for Google, or will it come back to haunt them later? Let us know in the comments section below!