Why Google Thinks a Higher Priced Smartphone Will Yield More Sales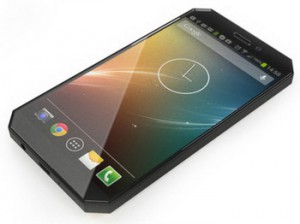 The Nexus 5 revolutionized the smartphone industry when it was first released on October 31st, 2013. It boasted top-of-the-line specs like a quad-core Qualcomm Snapdragon processor, 2GB RAM, and an 8-megapixel primary camera. But the real beauty of the Nexus 5 was its incredibly low price tag of just $349 for the 16GB model and $399 for the 32GB model — prices that were simply unheard of when compared to smartphones with similar specs.
Most people expected Google to follow a similar pricing structure for its upcoming Nexus 6 smartphone, offering consumers an exceptional device at a rock-bottom, no-contract-required price. Unfortunately, however, the Mountain View company took its project in a different direction, announcing plans to sell the Nexus 5's predecessor for $649 (32GB) and $699 (64GB).
One of the most attractive selling points of the Nexus 5 was its price, so the Nexus 6's pricing structure really doesn't make sense from a business standpoint. Many loyal Nexus 5 users have already voiced their displeasure with the Nexus 6's price, saying they will stick with the Nexus 5 instead. It's hard for some users to justify spending $600 or more on a smartphone when the Nexus 5 is available for roughly half that amount.
There's reasoning behind Google's plan to sell the Nexus 6 at a premium price. I guess you could say that Google is following in the footsteps of other mobile manufacturers by selling a high-priced smartphone through contract carriers. Other market-leading smartphones like the HTC One (M8), DROID Turbo, and iPhone 6 can be purchased through cell carriers for a steep discount, assuming the customer signs a 2-year service agreement. Google hopes to do the same with the Nexus 6, allowing consumers to purchase it at a discounted price through their respective cell carrier. Of course, consumers may still purchase the Nexus 6 through Google Play without signing a contract, but they can expect to pay the full $649/$699 + tax.
"We are selling the Nexus 6 in a way most people are used to buying it," said Hiroshi Lockheimer, vice president of engineering for Android at Google, in an interview with Cnet. "Nexus fans understand the pricing model of an unlocked device. But outside of that, paying $350 upfront was a foreign concept," he added.
Google is taking a gamble with its new pricing structure for the Nexus 6. If consumers reject the new pricing, it could be forced to lower the price in an effort to move inventory. But if consumers continue to buy the Nexus 6, premium pricing may very well be the future of the Nexus franchise.
Do you plan on buying the Nexus 6? Let us know in the comments section below!