Red Google Nexus 5 Coming To TELUS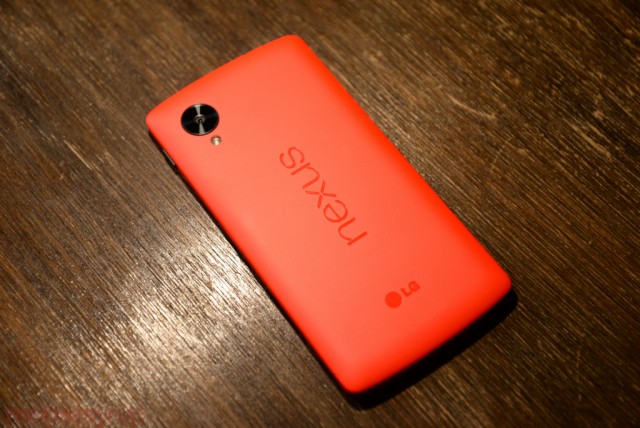 As most Nexus 5 users and fanatics are well aware of, Google added a new red variant to Google Play earlier this month. This makes a total of three different color choices available for device: black, white and the new fiery-red. Unfortunately, most cell carriers were stuck with the traditional black and white variants, forcing consumers to purchase the new red Nexus 5 on Google Play. But now it looks like Canadian cell carrier TELUS plans to sell the red Nexus 5.
According to a recent press release, TELUS will launch the red Nexus 5 to their lineup of smartphones and devices on March 7, 2014. So, how much will the device set you back if you purchase it through the Canadian cell carrier? The price for the red variant Nexus 5 will be the same as the traditional black and white models: $99 with a 2-year agreement or $500 without a contract.
I wouldn't recommend purchasing the red Nexus 5 through TELUS unless you sign a contract. Coughing up $500 for a device that's sold for just $349 (16 GB model) on Google Play is just absurd. If you want to get your hands on a red Nexus 5 without a contract, check out Google Play. It's $349 for the 16 GB model and $399 for the 32 GB model, both of which are cheaper than purchasing the device through TELUS.
The only downside to purchasing the red Nexus 5 through Google Play is that it's not always available. The red variant model has been selling like hot cakes ever since it was released on February 1st, and there's a chance of it being sold out when you finally get ready to buy it. Of course, you spend another $150 bucks to get your hands on the same device through TELUS, but that's really just a waste of money in my opinion.
 Nexus 5 Hardware Specs:
Runs on Android 4.4.2 KitKat
5″ full-HD screen
Qualcomm Snapdragon 800 processor (clocked at 2.26 GHz)
2GB RAM
8MP rear-facing camera
1.3MP front-facing camera
2,300 mAH battery with wireless charger
Do you plan to purchase the red Nexus 5 through Telus? Let us know in the comments section below!