Developers Working on Nexus 5 Touchless Controls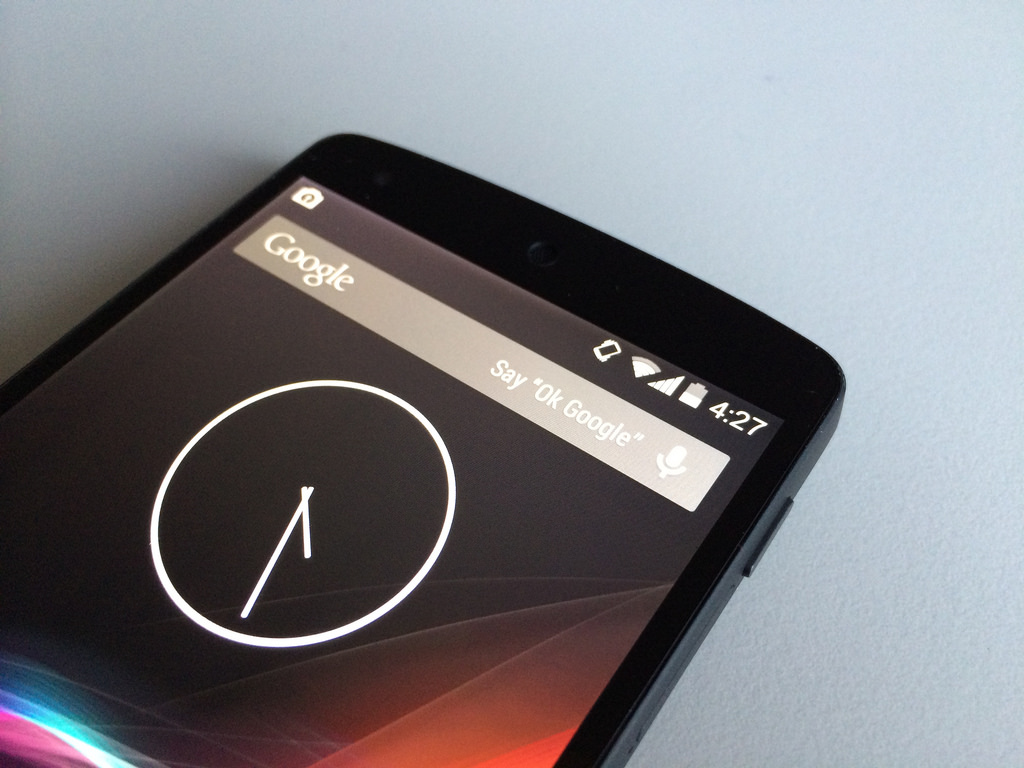 If you own a Google Nexus 5 smartphone, you're probably well aware of the "OK Google" command. Whether you're trying to find the phone number to a restaurant, check your email, get directions or send a text message, this voice command can perform all of these operations and more. However, a non-Google developer is currently taking the Nexus 5's voice command to a different level with the integration of touchless controls.
The Moto X has drawn praise for its touchless controls, known as Always Listening. Even if the device is off, users can operate their device through voice commands. Guillaume Lesniak hopes to bring this feature to the Google Nexus 5, allowing users to perform the same voice commands regardless of their device's state (on, off, sleeping, etc.).
The good news is that Google Nexus 5's Qualcomm processor makes touchless controls a completely doable project. There are some modifications and kinks to work out with the system, but the technology is there and ready to be used.
Touchless controls would be a game-changer for the Nexus 5. Imaging making a phone call while your phone is on the other side of the room. It's the small things such as this that will have a lasting impression on users. Of course, we'll have to wait a little while longer to see touchless controls on the Nexus 5.
"The S800 also has dedicated processing power. Even if it's not shown in the video, it is using the capabilities of the WCD audio codec to wake up the audio DSP when the mic reaches a certain level. The audio is then matched against a predefined sound model, which will wake up the CPU above a certain match threshold. The CPU is otherwise inactive," said Guillaume Lesniak, the developer currently working on touchless controls for the Google Nexus 5.
Video: Nexus 5 Touchless Controls Concept
See the Nexus 5's touchless controls in action.
Check out the super short but sweet concept video published above for a demonstration of how the Google Nexus 5 can effectively utilize touchless controls. It's important to remember that touchless controls are still in the early stages of development, and it could take several months before we see a stable solution available. Regardless, this is exciting news for all tech-savvy Nexus 5 owners like myself.
How do you feel about touchless controls like the Moto X's 'Always Listening' feature on the Google Nexus 5? Let us know in the comments section below!