Google Nexus 5 Battery Fix Underway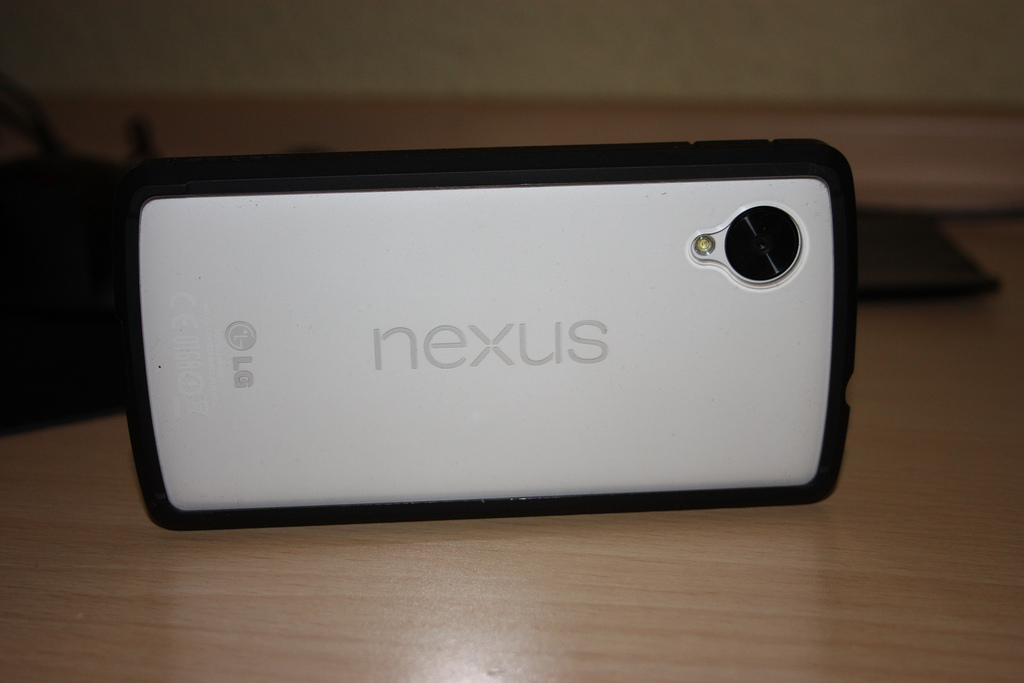 Good news Nexus 5 owners: Google recently announced plans to fix a bug that's causing the battery to drain faster than normal. If you're forced to leave your Nexus 5 hooked up to a wall charger 24/7, there's a good chance your device is suffering from this bug. While users have noted and discussed this issue in the past, this is the first time that Google has acknowledged it.
So, What's The Deal With The Nexus 5's Battery Problem?
The battery-life problem was identified as Android 4.4 software process mm-qcamera-daemon. This process is used to provide applications with access to the device's camera.
While it serves the purpose just fine, it doesn't come without consequence. Certain apps, such as Skype and Snapchat, draw an excess amount of power from the Nexus 5's processor, which in turn results in rapid battery depletion.
How To Check Your Nexus 5 For The 'Battery Bug'
To determine whether or not your Google Nexus 5 is suffering from a case of the battery bug, go into the Settings, followed by Battery, and look for mm-qcamera-daemon. If you see this process running on your device, call the Android doctors because your device is sick. Well, actually you should wait, as Google announced plans to fix this bug with their next update.
"We believe we have fixes for the current high CPU reports on N5 due to mm-qcamera-daemon, and they will be included in the next maintenance update. At this point, we don't need more reports of the problem, with some exceptions I'll detail below," said a Google project member in a recent post.
Until Google releases the antidote for the Nexus 5's battery bug, users can reboot their device for a temporary fix. It's not going to solve the underlying problem, but it will some short-lived relief of a the device's ever-draining battery. "Unfortunately, I can't provide an estimate for when the maintenance update will be ready, due to all the testing we need to do for this and other fixes. Until then, rebooting the phone is the only way to stop the high CPU usage/lack of camera function once it starts."
Google acknowledged that other devices such as the Samsung Galaxy Note 3 may also be suffering from the mm-qcamera-daemon bug. As of now, though, the Mountain View company only plans to fix the Nexus 5. Sorry Samsung users!
Have you experienced problems with the Google Nexus 5's battery or camera? Let us know in the comments section below!