Google's 2015 Edition Nexus 5: What To Expect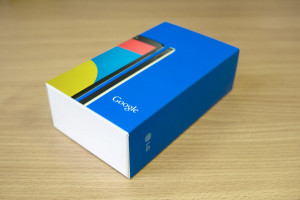 If you keep up with our blog here at TheNexus5.com, you're probably well aware of the current rumors surrounding a new Nexus 5 handset. Google first released the Nexus 5 back on October 31, 2013, attracting praise from consumers and critics alike. When the Mountain View company launched the Nexus 6 just one year later, most people (myself included) assumed the Nexus 5 would be laid to rest, but there's strong evidence suggesting that Google may bring back the Nexus 5.
Numerous reports have surfaced about a new 2015 edition Nexus 5. While Google has yet to confirm nor deny these rumors, the mounting evidence indicates that a new Nexus 5 device is on the horizon. So, what do we know about the upcoming 2015 edition Nexus 5?
Being that there's no official report of a Nexus 5 in production, we still don't know what type of specs it will boast. However, rumors indicate that it will be built by either LG or Huawei. The original Nexus 5 was built by LG, but Google opted to use Motorola for the production of the Nexus 6. Motorola is an undeniably great mobile company, but it's safe to assume that Motorola charged Google a "premium" price, at which point Google was forced to increase the price on the Nexus 6. If the new Nexus 5 is manufactured by LG instead of Motorola, this hopefully leads to lower prices for consumers.
According to MobiPicker, the Chinese IT firm analyst Jiutang Pan claims the upcoming 2015 edition Nexus 5 will feature a 5.7-inch full-HD screen (1440 x 2560pixel resolution), a Snapdragon 810 processor, and either 3 or 4GB of random access memory (RAM). A 5.7-inch display would certainly be a better choice than the Nexus 6's 5.95-inch display, which many users say is too large.
So, how much will the new Nexus 5 cost? Everything is pure speculation at this point in time, but it's safe to assume the 2015 edition Nexus 5 will cost significantly less than the Nexus 6. Google has been criticized for its pricing of the Nexus 6, which sells for $649 for the 32GB version and $699 for the 64GB version. Hopefully, Google will revert back to a more economically friendly pricing model for its upcoming Nexus 5 handset.
Another interesting rumor surrounding the 2015 Nexus 5 involves its operating system. While the new Nexus 5 will almost certainly run Google's Android OS, it may use the upcoming Android 6.0 M (Muffin) OS instead of Lollipop. Google is expected to announce Android 6.0 Muffin at this year's I/O event.
What kind of features do you hope to see in the Nexus 6? Let us know in the comments section below!
Summary
Article Name
Google's 2015 Edition Nexus 5: What To Expect
Description
Rumors are still swirling about Google releasing a 2015 Nexus 5 since the original Nexus 5 was so popular. While there is still no confirmation of this, there seems to be evidence to support the rumor. What's more interesting is what OS the purported Nexus 5 will run.
Author