T-Mobile Cuts Nexus 6 Price By $100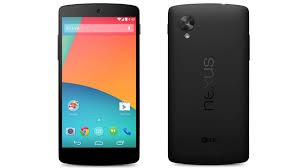 Have you been patiently waiting for the Nexus 6 to drop its price? When Google first launched the Nexus 6 last year, it priced the device at $649 for the 32GB version and $699 for the 64GB version (without a contract). Those prices are pretty steep when compared to the Nexus 5, which sold for just $349/$399. But there's good news, as T-Mobile has announced a $100 price cut on Google's latest flagship smartphone.
That's right. You can now buy the Nexus 6 for $549 instead of the regular retail price of $649 through T-Mobile. To put those savings into perspective, that's roughly 20% off its original price. Granted, you'll still have to fork out $549 bucks, but given the high-end specs the Nexus 6 boasts, most people will agree that it's well worth the investment.
If you want to take advantage of this offer, you'll need a SIM Starter Kit. According to T-Mobile's official website, all new device purchases require this kit, and it will automatically be added to your order during checkout. Like most major cell carries, T-Mobile uses SIM cards to identify and authenticate users' devices. So if you plan on using the Nexus 6 on their network, you'll need a SIM Start Kit.
So, why is T-Mobile offering the Nexus 6 at such a low price? This is a good question, especially considering the fact that we've yet to see any other carrier offering the handset at this price. Of course, one theory is that Google is preparing to release a new 2015 edition Nexus 5, which would significantly hurt sales of the Nexus 6. Assuming this rumor is true, retailers and cell carriers would likely offer steep discounts on existing Nexus 6 stock in an effort to free up inventory before the new handset is released.
It's also worth noting that the Nexus 6 has some flaws — or user complaints at the very least. While the Nexus 5 looked and felt like the right size, many people have argued that the Nexus 6 is too big. At 5.95 inches in diameter, it's more of a phablet and less of a smartphone. Another complaint among Nexus 6 users is the price. As stated above, pricing begins at $649, which is nearly twice the price of the original Nexus 5. Even with a $100 discount, you're still paying a hefty sum of money for the device.
What do you think of the Google Nexus 6? Love it or hate it?
Summary
Article Name
T-Mobile Cuts Nexus 6 Price By $100
Description
T-Mobile is dropping the price of the Nexus 6 smartphone - could it be to run down inventories to make room for a new 2015 Nexus 5?
Author