Possible Nexus 5 Price Drop on The Horizon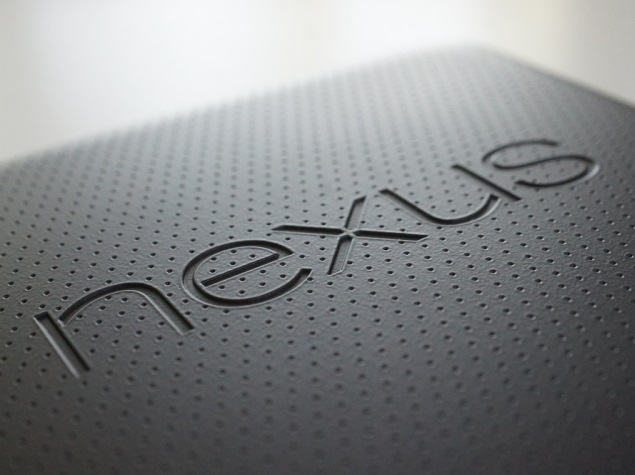 If you've been patiently waiting for Google to lower the price of its flagship smartphone, you may be in luck, because several sources are claiming that the Mountain View company will lower the price of the Nexus 5 within the next few months.
The Nexus 5 is already touted as an ultra-affordable high-end smartphone with specs that rival some of the market's leading mobile devices. It features a 4.95″ display screen with Corning Gorilla Glass 3, 2 GB RAM, Qualcomm MSM8974 Snapdragon 800 processor, 8-megapixel primary camera, 1.3-megapixel secondary camera, and either 16 or 32 GB storage. Based on these specs alone, one might assume the Nexus 5 would cost upwards of $500. Ever since it was first released on Google Play, however, it's been sold for $349 or $399 for the 16 and 32 GB respectively. And in case you were wondering, you don't have to sign a cell contract to purchase the Nexus 5 at those prices.
In the past few months, however, we've seen the Nexus 5 pop up on eBay for an even lower price. Granted, buyers won't get the same level of protection when purchasing the Nexus 5 through eBay as they would through Google Play, but some people are willing to take this chance in exchange for a lower price. One of the most recent deals was the a new Nexus 5 (16 GB model) for $329.00 — about $20 bucks off the original price. That's not a closeout price by any means; however, it's still a rock-bottom price for a top-of-the-line smartphone. Deals like this appear to be fairly common on eBay, so keep checking if you are looking to buy the Nexus 5.
But there's some belief that Google will lower the price on the Nexus 5 as well. Google originally launched the Nexus 5 back on October 31, 2103. Like most companies, it releases a new smartphone roughly once per year. And with October fast approaching, many people believe Google is preparing to release yet another Nexus smartphone (possibly the Nexus 6). If this happens, there's a good chance it will lower the price of the current Nexus 5 even further.
If Google follows the same approach as its done in the past, we'll probably see the Nexus 6 smartphone released either in October or November. When this happens, retailers and cell companies will likely lower the price on the Nexus 5 in an attempt to get rid of extra stock.
Are you waiting to purchase the Nexus 5 at a discount price? Let us know in the comments section below!