How To Use a Keyboard With Your Nexus 5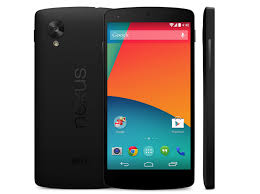 Tired of trying to type long text messages or emails using the virtual keypad on your Nexus 5? Don't get me wrong, Google did an outstanding job at optimizing its virtual keypad, especially when you consider its use of glide touch technology (type without lifting your finger). However, some users may still experience difficulty when attempting to create long messages on their device. There's a simple solution to this problem: connect a keyboard.
The Nexus 5 is compatible with a keyboard, mouse, joystick or practically any other USB and/or Bluetooth-compatible controller. So instead of using the virtual keypad, perhaps you should try connecting a keyboard to your device. It's a quick and easy process that will open up a whole new world of possibilities for your Nexus 5.
To connect a keyboard using a USB cable, simply plug the cable directly into the micro USB port on your Nexus 5. It uses plug-and-play technology, meaning your device will automatically detect the presence of the keyboard. If you intend to use multiple USB peripherals, however, it's recommended that connect them via a powered USB hub rather than plugging them directly into your Nexus 5. Doing so will reduce the battery drain on your Nexus 5, which is critical when operating multiple peripherals.
Of course, you can also connect a keyboard using the Bluetooth connection. After setting your input device to "pairing mode," access Settings > Wireless & Networks > Bluetooth. Check to make sure the Bluetooth is turned on and tap the name of your device at the top of the screen. This should display the message "Visible to all nearby Bluetooth devices," at which point you should tap the option "Search for devices." Wait for the name of your input device to appear, tap it, and follow the instructions given on your Nexus 5.
Keyboards can be used for much more than just typing text massages and emails on the Nexus 5. For instance, you can use the arrow keys on your connected keyboard to toggle between selected items on your Nexus 5 screen. The return key can also be used to tap or enter a selected item. If you want to go back while using your Chrome web browser, simply press the escape key on your keyboard. Lastly, the tab key can be used to toggle through fields on a webpage or form.
Did this tutorial work for you? Let us know in the comments section below!