Is The Sprint Nexus 5 Coming To an End?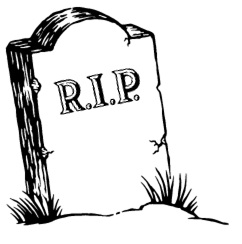 A recent article published by the folks at AndroidPolice.com suggest that the Sprint version of the Google Nexus 5 smartphone is approaching its end. According to the article, Sprint has labeled the Nexus 5, Moto X and HTC One as EOL — meaning "end of life." This doesn't necessarily mean that it will no longer support them, but it's a sign that new devices are beginning to take over the mobile market.
So, what does EOL mean for Nexus 5 users on the Sprint network? The good news is that it shouldn't affect you in any way, shape or form. Sprint will continue to offer service to Nexus 5 users, and the cell carrier will continue to push over-the-air Android software updates when they are released. EOL simply means that it will no longer promote the Nexus 5, nor will it continue to purchase additional stock of the device.
"According to a source inside of Sprint, the wireless carrier has officially placed the LG Nexus 5 on the end-of-life list. That means that Sprint won't be promoting the N5 in its stores, though any stock that's still in retailers or sales partners will probably remain on sale in at least some capacity," wrote AndroidPolice.com.
But there's a positive side to this story. If Sprint or any other cell carrier places the Nexus 5 on the EOL list, consumers may see lower prices. The Nexus 5 is already priced well below devices with similar specs. Google offers the 16 GB version for just $349, while the 32 GB costs slightly more at $399. Regardless of which version you choose, you can rest assured knowing you are getting a great deal. With the Nexus 5 coming to an end, however, Google, Sprint and AT&T may choose to lower the price even further.
Now for the million-dollar question: assuming this information is accurate, why is Sprint placing the Nexus 5 on the EOL list? All smartphones, even Google's flagship Nexus 5, must come to an end. As new devices continue to flood the market, cell carriers like Sprint must replace their current inventory with newer, faster devices.
Of course, the Nexus 5 is also approaching its 1-year anniversary. Google first released it back on October 31, 2013, and like most companies, it releases a new device roughly once a year. If it follows this same trend, we can expect to see a new Nexus device (possibly Nexus 6) released around October-November of this year.
Do you think the Nexus 5 is coming to an end? Let us know your thoughts in the comments section below!